Four Local Zanesville Tourism Ambassadors Are Celebrated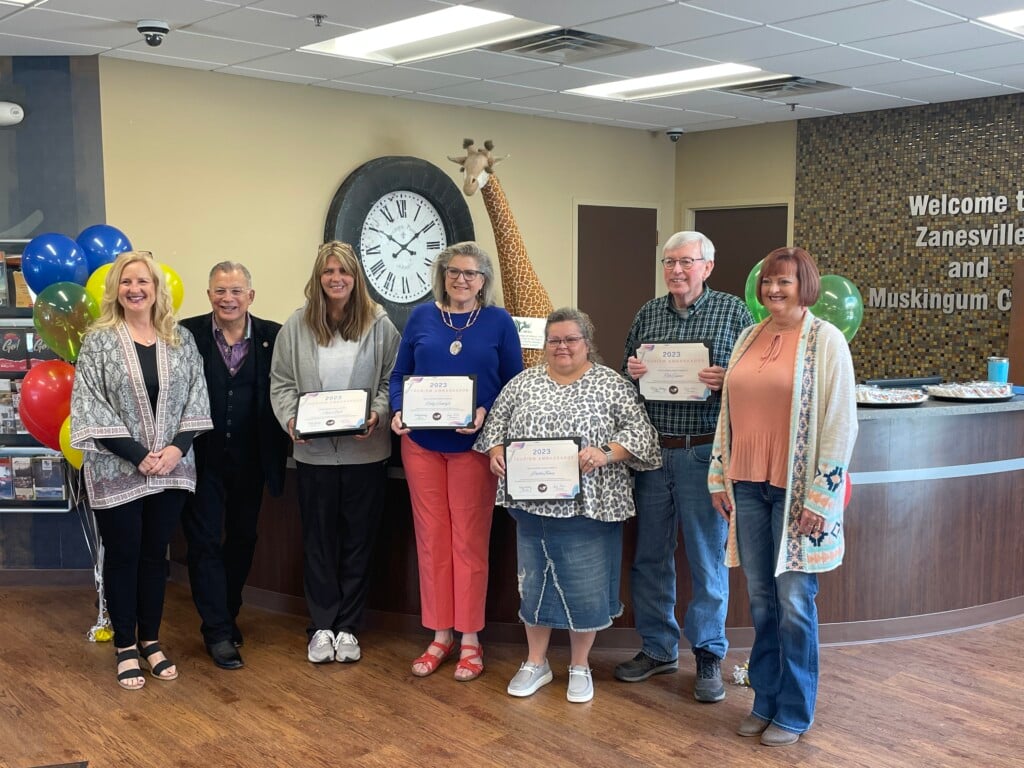 Zanesville, OH-
The Zanesville-Muskingum County Convention and Visitors Bureau honored four individuals for the tourism ambassador award. 
This is ahead of National Tourism week, which kicks off this Sunday. The Bureau said they were thrilled to be able to promote the tourism industry of Muskingum County and highlight these four local area contributors.  
"We wanted to recognize Kristy Szemetylo, Rick Sabine, Martha Thomas, and Angel Mack, for what they contribute, and what they do for our community. Through the Christmas decorations with Angel, through the arts with Kristy, through Secrest Auditorium with Rick, and through our hotel industry with Martha. So, we are just thrilled to honor them and thank them for all that they do for our community," said vice president of the Commerce and Convention and Visitors Bureau, Kelly Ashby.
Tourism is a big part of Zanesville-Muskingum County which includes trails, music, museums, arts and culture. It all plays a big part for locals and visitors to have a fun and safe place to visit. Kelly Ashby said that the industry has over a 220 million dollar economic impact on the area. 
"It is absolutely huge for our economy. Big for Zanesville-Muskingum County and we just absolutely love this industry, love what it gives back to our community and it's also a part of our quality of life," stated Ashby.
"It's a great community and there is a lot to do here. I sometimes think we overlook what happens in our own backyard, but there's plenty of things happening and plenty of things to do here in Zanesville, Ohio," said tourism ambassador winner Rick Sabine. 
If you want to see upcoming events or learn more about Zanesville-Muskingum County Convention and Visitors Bureau, you can visit their website