Fraternal Order of Police accepts check for Shop with a Cop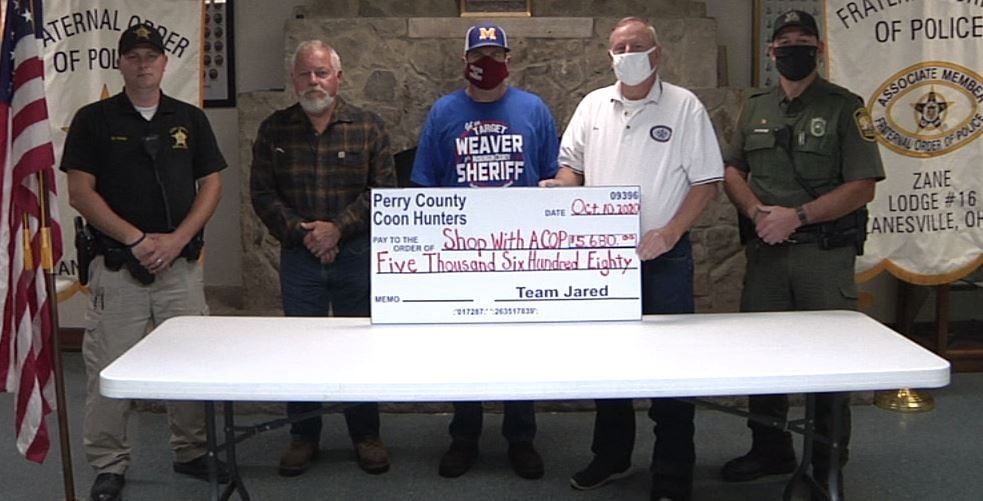 ZANESVILLE – The F.O.P received the $5,680 check from local agencies the Perry County Coon Hunters and the Newton American Legion this morning.
"We're putting needy children together with law officers to get stuff that they need and it helps promote a positive influence on law enforcement because, you know, a lot of times when they see law enforcement its for a negative thing; they arrest somebody or they're in an accident or something so this puts is in a positive light with the children and the officer together. They get to spend some time together talking and shopping," F.O.P. President Jim Hicks said.
The Shop with a Cop is an annual staple for the Fraternal Order of Police which always benefits everyone involved.
"This is the big one; the Christmas shopping and it helps the schools and the community agencies bring us kids who pre-qualify; the children who are in the need or the most need so its a big help. It helps the families and the officers love spending time with the children. When we do these events at the stores there's a lot of laughter and its just a great time," Hicks said.
Hicks said he doesn't anticipate the event to be much different because of COVID. However, mask-wearing will be enforced.