Frazeysburg tornado demolishes barn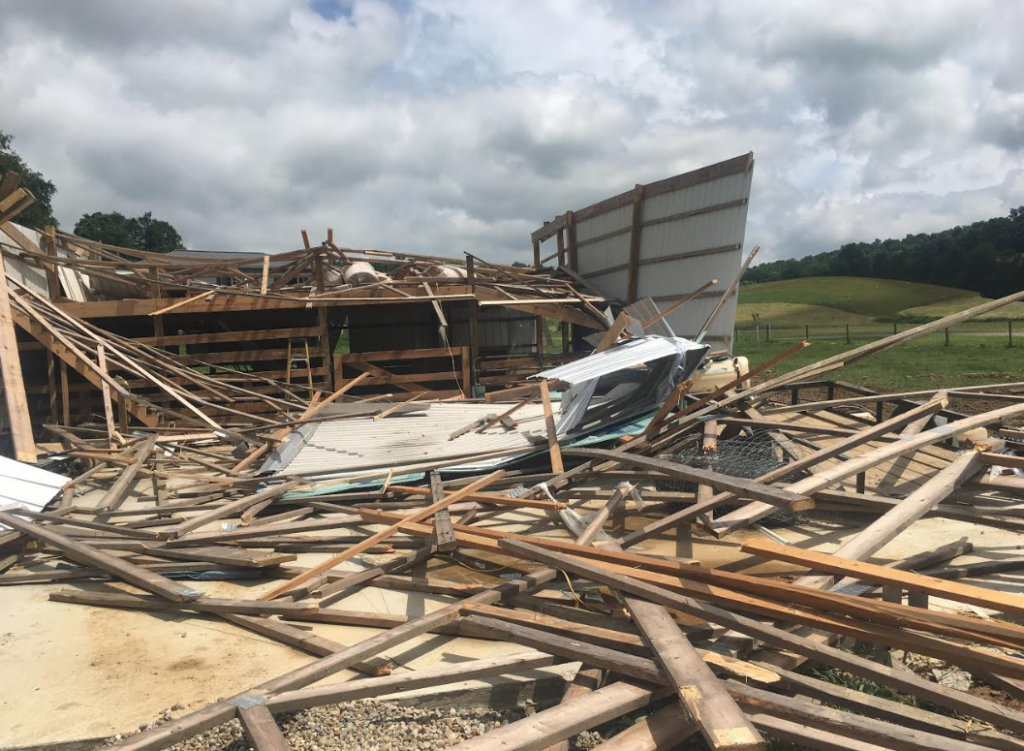 FRAZEYSBURG, Ohio – After some unexpected severe storms yesterday, The National Weather Service has confirmed that an E-F one tornado touched down in Frazeysburg.
A barn in Frazeysburg was completely destroyed by the storm and pieces of the barn were scattered all over the property. Pittsburgh National Weather Service Meteorologist, Jared Rackley says there are many indications that go into determining a tornado.
"We're looking at things like what directions did tree limbs fall, was their one side of the building that was pushed in a certain way. A tin that was ripped off in a certain direction and then landed somewhere else," said Rackley.
The E-F one tornado had an estimated maximum speed of 105 miles per hour. The owners of the barn were not home during the tornado. Though she wouldn't speak on camera, the owner of the property got a quote on a new barn for 33,000 dollars. One neighbor was home while the tornado hit, she hid in her basement till the storm passed.
Terra Sue Baughman said about her daughter "She was definitely a little nervous. Storms are not her favorite thing so she definitely has a little nervousness. So, we stayed on the phone with her the whole time."
If your property was damaged by the storms, you can contact the Muskingum County Emergency Management Agency.