Friends of MCLS Book Sale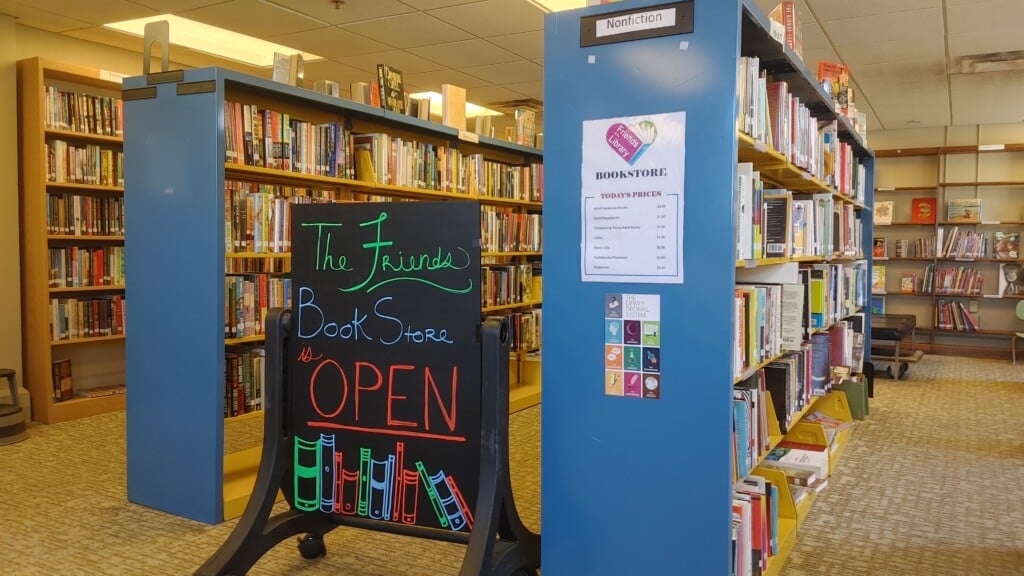 ZANESVILLE, Ohio – The Muskingum County Library System holds many literacy learning opportunities throughout the year, which often stretches their budget tight.
Friends of the Library Bookstore Chairperson Joanne Brown talked about an upcoming book sale and how all the proceeds from the sale will help fund the many literacy events that the library holds. 
"And the money that we raise here then goes to the Friends group and the Friends then serve the library in whatever capacity we can," Brown said. "For the most part we do the Summer Reading. And we also have started assisting in paying for lunches for the Lunch and Learn events that we have here for the adults." 
The Friends of the Library Bookstore can be found on the ground floor of the Carnegie Wing in the John McIntire Library. They have books, magazines, DVDs, and CDs available to browse and purchase.
"We have children's books. So children can come in. we have juvenile fiction, some chapter books, for those children that are reading, just starting to read. We have board books for the toddlers and picture books for parents to read to their children. We have a lot of paperbacks, romance, cozy mysteries, westerns, we also have large print books," Brown said.
The sale will run Tuesday, August 29, through Saturday, September 9th and they cannot take credit or debit cards. For more information you can visit muskingumlibrary.org.