Glen Doty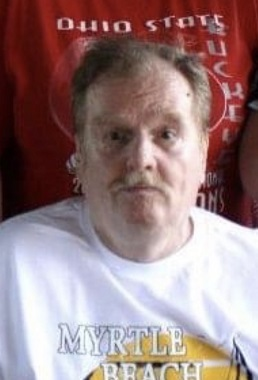 Glen R. Doty, 83 of Zanesville, passed away peacefully, surrounded by his loving family, at his home on September 7, 2023. Glen was born on June 30, 1940 in Belair, Ohio. He is the son of Norman and Mary (McCabe) Doty.
Glen previously worked for Phelps Dodge Copper in Newark. He was a loving father, grandfather, and great-grandfather. He proudly served his country in the US Navy.
Glen is survived by his children, Sherry (Kevin) Grimes, Theresa Campbell, Stacie (James) Dunn, Jeffrey Doty, Glen Doty Jr, and Carl Doty; his seven grandchildren including, Joshua (Heidie Hreha) Smith and Ashley (Steven) Gradert, Alexandra, Krista, Hope (Hoah), Justin, and Ronnie; nine great-grandchildren; and his siblings, Harold Doty, Norman "Jr" Doty, Brenda (Kenny) Lyons, Joyce (Loren) Aldred, Patty (Jens) Thomsen, and Karen (Darryl) Dennison; and his special caregivers, Dee Stevens and Jennifer Jackson.
In addition to his parents, Glen is preceded in death by his three brothers, Richard Doty, Gary Doty and Bob Doty; and his sisters, Betty Marinelli, Norma Smith, Cindy Doty and Shirley Doty and his great grandson, Christopher McFee Jr.
Visitations will be 3 to 5 on Saturday, September 9, 2023 at the Farus Funeral Home. Military honors will be provided at Farus Funeral Home of Duncan Falls following visitations, by the VFW Post #1058 and the US Navy Color Guard.
Memorial contributions maybe to the Doty Fund, c/o Citizens National Bank, P.O. Box 423, Duncan Falls, Ohio 43734.
www.farusfh.com