Helen Purcell Home Celebrates Completion of Renovations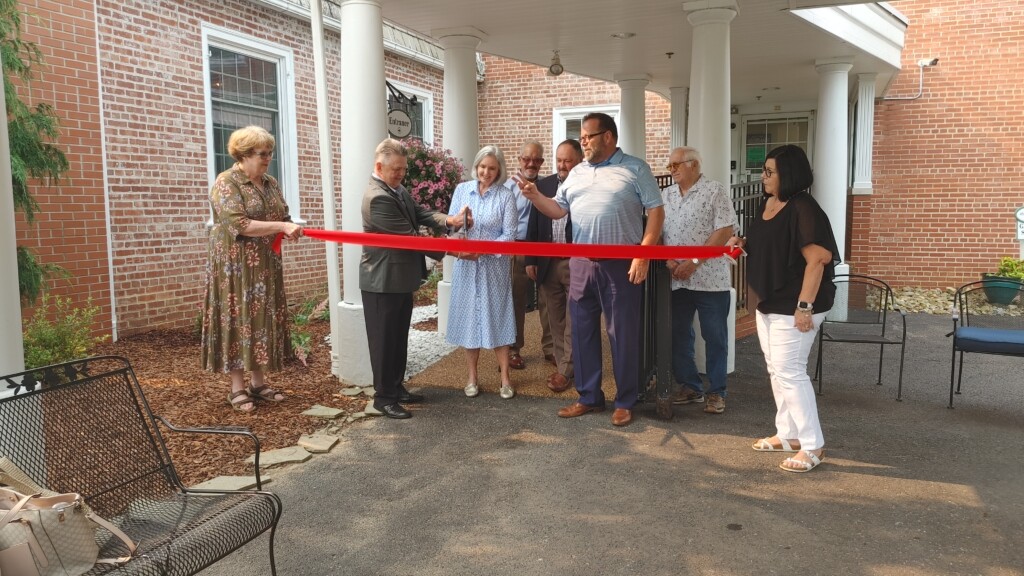 ZANESVILLE, Ohio – The Helen Purcell Home is an assisted living facility that has served seniors in the Zanesville community for nearly 140 years. 
In 2021, the facility embarked on a renovation project to provide additional dining and community opportunities for its residents.
Monday, the facility hosted a ribbon cutting ceremony to celebrate the opening of their Life Enrichment Center, located in the Straker Wing of the home. 
"We are so blessed by the generosity of the Straker Foundation. We're so blessed to use this now as our new Life Enrichment Center, with a full kitchen and activities room, a chapel, offices and meeting space. We're so very blessed to have it and so grateful for the funds that they provided," Helen Purcell Director of Admissions and Activity Ann Combs said.
The organization has recently come to realize that many seniors wish to be more active and the renovations will allow residents a greater opportunity to socialize, attend classes, participate in events and even do some cooking as well.
"Helen Purcell, as the oldest assisted living facility in the Muskingum County area, taking up an entire block is a beautiful facility. But because it was structured originally as a home, really needed larger space for our residents to gather. It has fit the need perfectly and we're so glad that it has," Combs said.
The section of the facility that was renovated was where Bill and Mary Helen Straker resided in their final years.