Hillard Hosts Training at FieldHouse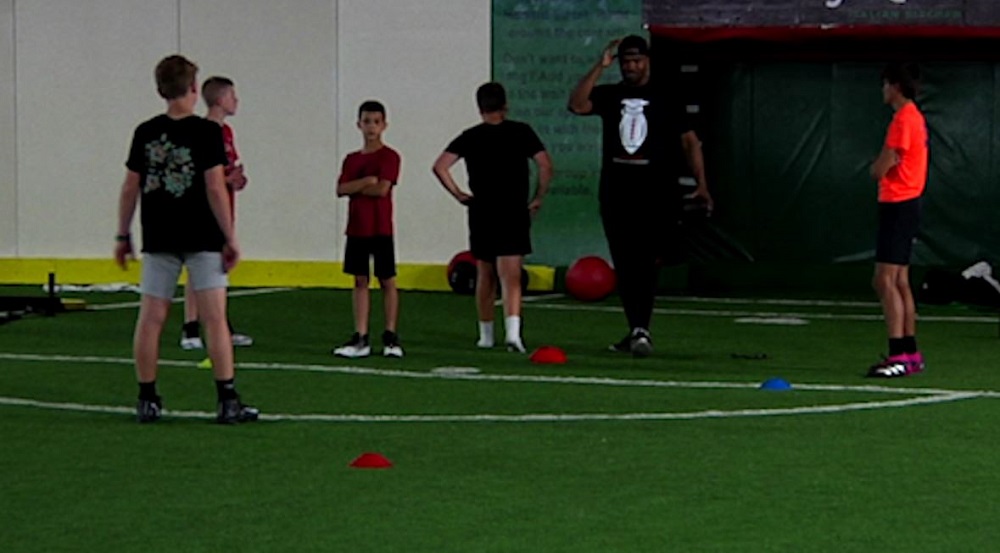 Thursday was the last day for local football players to train with a former Ohio State Buckeye and NFL player Justin Hillard.
The linebacker came out to the Fieldhouse and gave a couple sessions to kids and let them learn some quality speed training. Knowing how much the area wants big time trainers Hillard though it would be a great idea to bring some to Zanesville.
"It's huge. I'm actually not from here, but my wife and her family are from here. And so I started working out here, the Fieldhouse and I really started to see how you know kinda how close knit this community is and how big of a need it is for high level training in this community cause these kids want it and I think every kid should have a right to high quality training and it shouldn't be a issue where if a kid want to get to that next level that college/professional level that should all the tools at their disposal," said Hillard. "The biggest thing was kinda give back cause a lot of these guys at their age I was in the same exact position just about ten years ago. Ten years ago I was on the internet searching for every single way to get better and honestly it resulted in finding a bunch of stuff that sent me back a little bit so I think it's crucial for these guys that have people in their lives that you know push them and also in a smart way.
Hillard went on to speak about what he has taken from his time on the big time football teams and helped bring that to his training and how he'll try to make this a more regular experience for the area.
"I say about 90% of what I learned has come from Ohio State. I have been getting my certification and everything but the experiences I've had at Ohio State and then at the professional level with the Chiefs and Giants. I mean that's knowledge I'll have forever and you know these guys are getting all that for me," said Hillard. "I'm hoping to do this every single offseason so right now after this our last day. I'm hoping to get back to training and then you know signing with an NFL team and then hopefully come back next offseason and do the same thing you know till I'm done playing. Yea, yea I'm planning on hopefully. I'm still works and everything, but having camp I have a ton of former players, current players at Ohio State, and some pro guys who love give back. So, that's in the works too."