Informational Meeting Held Between County Commissioners, Sheriff Matt Lutz, and Dog Warden Volunteers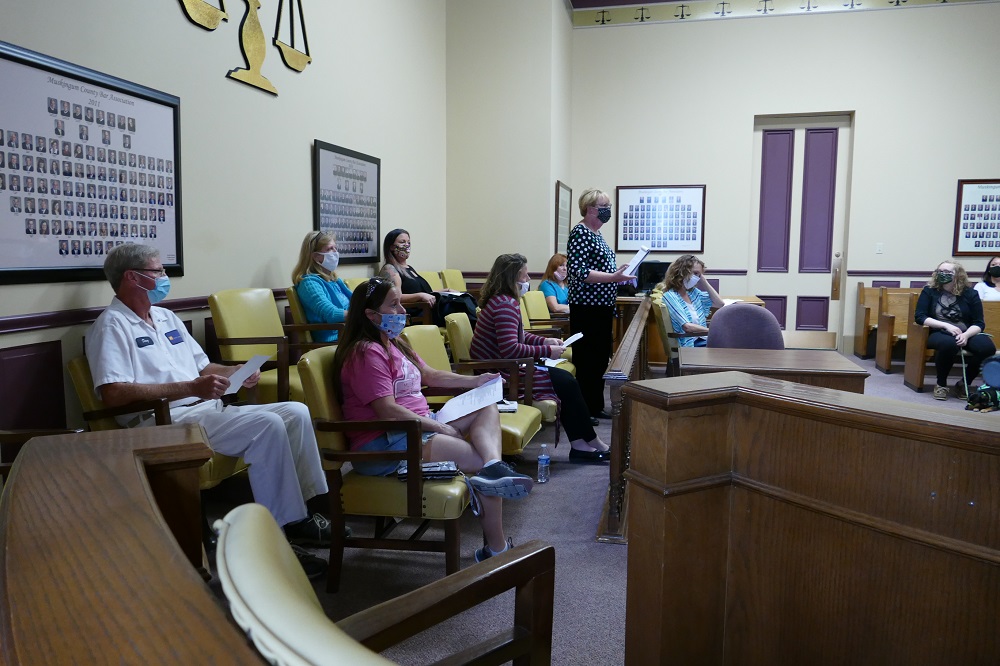 ZANESVILLE, OH – This afternoon the County Commissioners and Sheriff Matt Lutz met with several Dog Warden Volunteers.
The informational meeting was meant to create an open line of communication between the Commissioners, Sheriff Lutz, and the Dog Warden Volunteers moving forward.
"I think the biggest things that I heard in the meeting was that communication is very key as it is with everything. But I think that they just want to be involved and they've been involved for a long time. And we really appreciate what they've done. For me, when the commissioners asked me to do this, I never had a doubt in my mind that we would ask them to be involved. They help tell us what's worked, what's not worked and try to improve on something that's already in a pretty good position moving forward," Muskingum County Sheriff Matt Lutz said.
The Dog Warden Facility will be falling under Sheriff Lutz's direction starting in 2021. He was able to share what he expects to be most responsible for.
"From my stand point, we're going to be highly focused on the enforcement part. You know that'll be handling the calls that come in to the Sheriff's Office for the dogs at large, or the vicious dogs, or the dog attacks. You know my guys are already responding to calls in our community now and have experience dealing with our public. I think that'll be the high focus for us is continuing to handle those types of calls from our public."
Sheriff Lutz expressed his gratitude to the Dog Warden Volunteers and credits them for the success of the facility.