Jackie Farst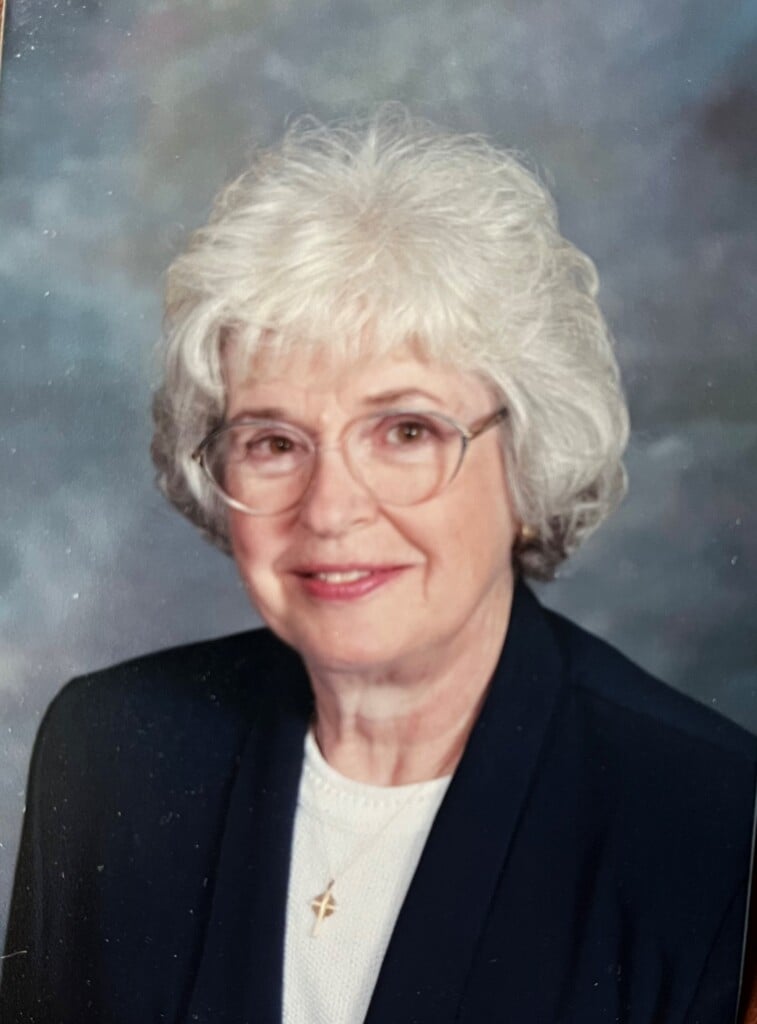 Leona "Jackie" Farst passed peacefully in the care of Hospice Home Care in Little Rock, AR on June 7, 2023. She leaves a legacy of lives that were touched by her servant-heart, giving-spirit and ever-present smile to carry on. She was born April 28, 1933 in Fultonham, Ohio. Her lifelong values were shaped by being raised as part of a farming family during the Great Depression and World War 2. She married her high school sweetheart and started a journey as a nurse (RN from Bethesda Hospital in Zanesville, Ohio) and mother of 4 that took her from Ohio to California, Texas, Louisiana, Toronto (Canada), Pennsylvania and Arkansas. While the multiple family moves kept her away from Ohio for her adult life, she immersed herself in service opportunities through school activities of her children including sports and marching band, her church (Stephen's Ministry, Altar Guild and Prayer Shawl) and community (Meals on Wheels). However, she never lost her Buckeye-state roots and continued the O-H-I-O cheer for Ohio State events regardless of where she was living.
She is preceded in death by her parents, Russell and Marguerite (Shaw) Hammer of Ohio, brother David Hammer of Ohio, sister-in-law Phyllis of Tennessee and husband James Farst of Ohio. She is survived by her sister, Cindy (Richard) Eveland of Ohio; sister-in-law Rachel Hammer of Ohio; brother-in-laws Kenneth Farst of Tennessee and Don (Jan) Farst of Texas; children Michael (Mary) Farst of Texas, Kathy (Greg) Baldock of Texas, Carol (Andrew) Keirn of Maryland and Karen Farst of Arkansas; 9 grandchildren living in Texas, Colorado, North Carolina, Virginia and Pennsylvania; 4 (soon to be 6) great-grandchildren; and 7 nieces and nephews. She was extremely proud of her father's military service in World War II as well as the service of other family members including Ken and Betsy Eveland (Air Force), Andrew Keirn (Army) and Reed Keirn (Army).
The family wishes to thank her church family at Saint Andrew's Anglican Church in Little Rock, AR as well as Hospice Home Care for their loving care during her final days.
Funeral arrangements are being managed by William Thompson and Son Funeral Home in White Cottage, OH (williamthompsonandsonfuneralhome.com). Funeral services will be held at 12:30 p.m. Sat. July 8, 2023 at the funeral home. Rev. Fred Shaw officiating. Burial will be in Memorial Park Cemetery in Zanesville, OH beside her husband. In keeping with her giving and generous heart, consider a memorial gift in lieu of flowers to Hospice Home Care Tribute of Life Foundation 501-558-4100, hospicehomecare.com; CareLink 501-372-5300, CareLink.org; OR charity of your choice.