Janis Suellen Dale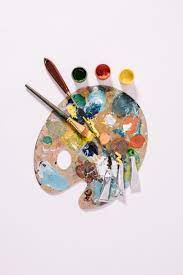 Janis Suellen Dale, 83, of Zanesville, Ohio, passed away peacefully at 7:45 a.m. on Thursday, August 31, 2023, at The Oaks at Bethesda
Susie was born to parents Kenneth J. and Virginia R. Maier Sims on Thursday, June 13, 1940 in Zanesville, and graduated from Zanesville High School in 1958. Upon graduation, she demonstrated her creative and artistic abilities in the employ of radio station WHIZ, where she scripted advertisement spots for broadcast program sponsors. Later Susie would serve as secretary, first in the Muskingum County Prosecutor's Office and then for attorney Scott Patterson. Susie was married to James Edward Dale on Saturday, September 10, 1960.
She is survived by her daughter, Jamie Alexandra "Alex" (Patrick Farrell) Dale, MD, of Virginia Beach, Virginia; brother, Michael (Alta) Stuart Sims of Zanesville; a niece, Ann Elisabeth Sims of Chicago, Illinois; cousins, Sandra (Jerry) Combs and their daughters, Carole and Tina; and honorary daughter, Lori (Jim) Pritchard Buchanan and their daughters, Callie and Chloe, all of Zanesville.
In addition to her parents, Susie was predeceased by her husband of nearly 50 years, James Edward Dale, who passed away on May 1, 2010.
Susie enjoyed playing cards and participated regularly in games with her local bridge club. She loved to paint and had a knack for crafting greeting cards for all occasions. A true patron of the arts, Susie's involvement with the Zanesville Museum of Art included membership in the Beaux Arts Club, whose fundraising initiatives subsidized both museum operations and educational curricula. To wit, she took part in the Beaux Arts Club campaign that culled donations to support the museum's move to its present location at 620 Military Road. Additionally, she learned to paint under the tutelage of Dr. Charles Dietz. Susie cultivated her love of painting in the basements of her respective homes on Talley Avenue. It was in these two residences that Susie took up her main calling in life as a mother and homemaker, deftly raising her and Jim's daughter Alex in the tradition of character and independence that would equip her only child to negotiate life's myriad challenges. Susie was, above all, a proud mother.
Friends may call from 4:00 to 6:00 p.m. on Wednesday, September 13, 2023, at the Bryan & Hardwick Funeral Home, memorial service to follow with the Reverend Laureen Roe officiating.
In lieu of flowers, contributions may be made in Susie's memory to The Animal Shelter Society, 1430 Newark Road, Zanesville, Ohio, 43701 (Tel.:740-452-1077).
The Bryan & Hardwick Funeral Home, 2318 Maple Avenue in Zanesville is undertaking memorial arrangements. To share memories and condolences with Suellen's family please visit www.BryanHardwickFH.com.