Jennifer A. Luthardt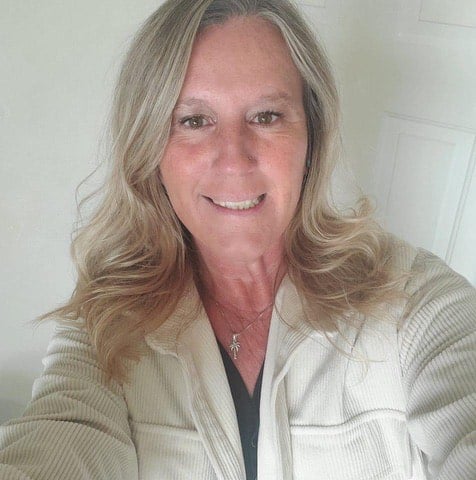 Jennifer A. (McCutcheon) Luthardt, 48 of South Elgin, IL. passed away unexpectedly on August 19, 2023 in Chandler, AZ. Jennifer was born in Zanesville on August 18, 1975. She is the daughter of Barbara J. (Besser) McCutcheon of Blue Rock and Junior E. McCutcheon of McConnelsville.
Jenni was a 1993 graduate of Philo High School, where she excelled at sports, especially softball. She received numerous honors including being named first team All Ohio, First Team all MVL and first team all Eastern district. After High School, Jenni graduated Elmhurst College, Class of 1997, where she received a Bachelor of Science degree in Marketing Management. She worked at Pinpoint Systems Corporation as a Marketing Solutions Consultant.
She loved palm trees and flamingos, which lead her to spend as much time as she could vacationing at the beach laying in the sun. She loved to celebrate every holiday and she would over do the decorations inside and outside her house. She loved restoring old furniture and designing crafts out of everything that she could. She was always the life of the party and one of the most generous persons there is.
In addition to her parents, Jenni is survived by the love of her life, David Day, who she shared the past 12 years with; David's two sons whom she treated as her own, Trevor and Devon; her loving dog, Tucker; her brothers, Brent (Wendy) McCutcheon and Brian (Jaime) McCutcheon; her nephews, Brage, Braden, and Luke; her aunts and uncles, Beverly (Bob) Bell, Teresa (Rod) Darner, Charles (Linda) Besser, Mary Bowers, and Betty Carpenter; and her best friends, Shelley (Jesse) Maxwell and Jenny (Charlie) Rantz.
Jenni is preceded in death by her best friend, Angie Shipley.
Visitations will be 12 to 4 pm on Saturday, August 26, 2023 at the Farus Funeral Home, 383 Main Street, Duncan Falls. A prayer service and a time for sharing will take place at 4 pm with Rev. Darren Tolbert officiating.
www.farusfh.com