Jerome "Jerry" Nolder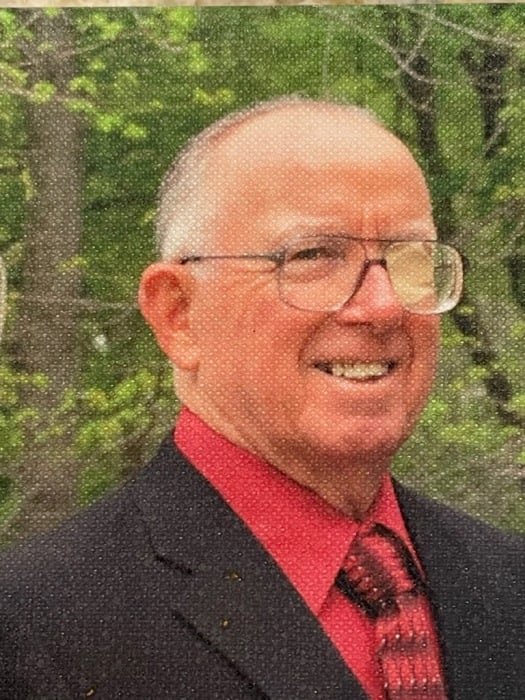 Jerome "Jerry" Nolder of Zanesville, passed away peacefully on March 22, 2023 at the Oak's at Northpointe while under the care of Genesis Hospice.
There's no need to be sad because of my passing, I had a great run, and all good things must come to an end!  My life began in New Orleans on September 1, 1934, and my parents, John and Catherine, were wonderful and positive during the trying times that marked my youth. During the Depression, we moved north to Lancaster where we settled.  I'm the last survivor of my family having outlived both my parents and siblings, Tom, Jack, Bill, and Kay.  I attended Lancaster High School, graduated first in my class in 1952, and was president of my senior class.
After graduation, my best friend, Bill Eaton, and I set out to earn our fortunes as roustabouts in the Alaskan oil fields.  We put our life savings in our pockets and hitchhiked from Lancaster to Anchorage, a trip taking more than two weeks.  Upon our arrival in Anchorage, we confronted dirt roads, a hostile climate, and men who were far tougher than we would ever be.  After exhausting our life savings in a couple of weeks, we phoned home and our parents wired money so we could hitchhike back to Lancaster.
Upon returning home, I embarked on a career in the newspaper business lasting almost 40 years.  For a few years I worked for the Lancaster Eagle Gazette and then for more than three decades for the Columbus Dispatch.  During this time, I also had an entrepreneurial streak either owning or co-owning newsstands in Newark, Lancaster, and Findlay.  Also, for a time, I owned and operated Knox Beverage in Mt. Vernon.
My biggest accomplishment, however, was meeting the love of my life, Eileen, whom I married in 1958.  We were together almost 63 years when she died, unexpectedly, in 2021.  Her absence was a void I never filled, and I'm now thrilled that for eternity, I'm once again in her company.  We can hold hands, laugh, cry, listen to endless jazz compositions, and hopefully even share a cocktail or two.   Who knows, if prompted, I might even recite, from memory, either the Gettysburg Address or the Constitution's Preamble, which I'd done countless times around the campfire.
I was also blessed with two loyal sons, Jerry and Steve, and they both married well above their paygrades to Nan and Denise, respectively.  It doesn't end there because I have three wonderful grandchildren, Alie, Grant, and Greg.  All of them are great athletes, distinguished themselves in the classroom, and I'm sure will contribute in a meaningful way to bettering society.
At the end of my life, I was cursed with dementia but was very fortunate to have the caring staff at The Oaks at Northpointe to provide much needed care.  They all treated me with great love and dignity, always ensuring I was first in line at Friday evening's happy hour!  If you read my obituary, please remember me by contributing to the charity of your choice.
The Nolder Family would like to acknowledge and thank the nurses and staff at the Oaks at Northpointe for the exceptional care that they provided Jerry while he lived there and also thank the nurses and staff from the Genesis Hospice Group that provided compassionate care during his final days.
Private funeral services were held and he was laid to rest beside his loving wife, Eileen in the Duncan Falls Cemetery.  The Farus Funeral Home of Duncan Falls is caring for the Nolder family.