John Glenn Eliminates Cambridge Behind Two Home Runs, Marshall's Complete Game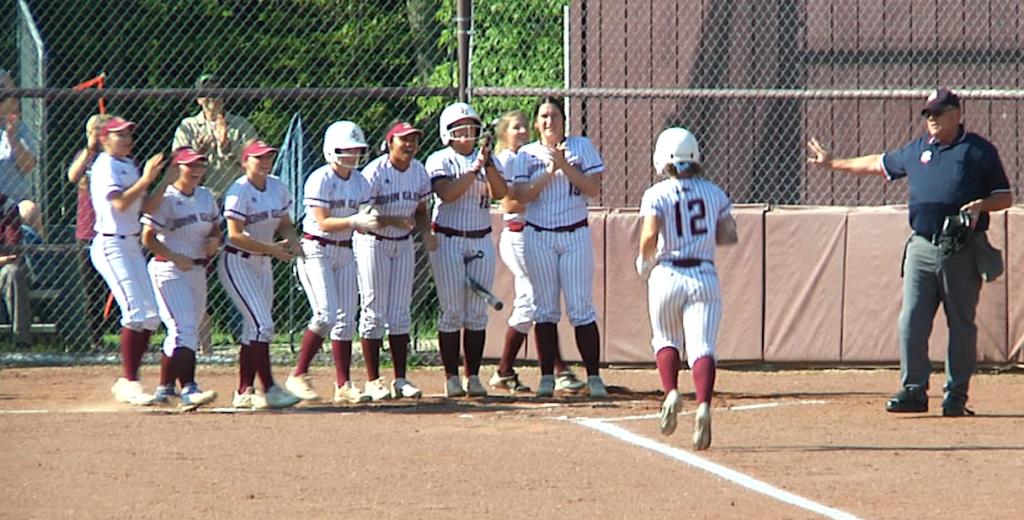 NEW CONCORD, OH- The John Glenn Muskies were the big school champs in the MVL. On Wednesday, they opened up sectional play in hopes of making another deep post season run.
The Cambridge Bobcats came to town looking to upset the Muskies. Scoring opened in the bottom of the first inning, Hannah Bendle crushed a ball to deep centerfield and over the wall for the solo home run.
John Glenn kept the hot bats into the second inning Estelle Matheney had a runner on first when she got ahold of a rise ball to right field that smacked off the base of the fence. Libby Brown scored on an RBI triple.
In the top of the third Sydney Marshall had a bases loaded jam in the circle. She blew the fastball by Kentworthy for strike three leaving the runners stranded and keeping a shutout intact.
The Muskies star showed her versatility. After the strikeout in the circle, Marshall roped a ground ball into the outfield bringing home Hannah Bendle and making it a 3-0 game.
The game went scoreless for a few more innings when Alivia Boothe hit a solo home run in the bottom of the fifth.
Then in the seventh inning Marshall got Kenworthy to ground out to end the game. She threw a complete game shutout with 15 strikeouts. John Glenn wins 4-0 and are sectional champs.