Kelly's Hilltop Goats sell goat milk soap at the Farmer's Market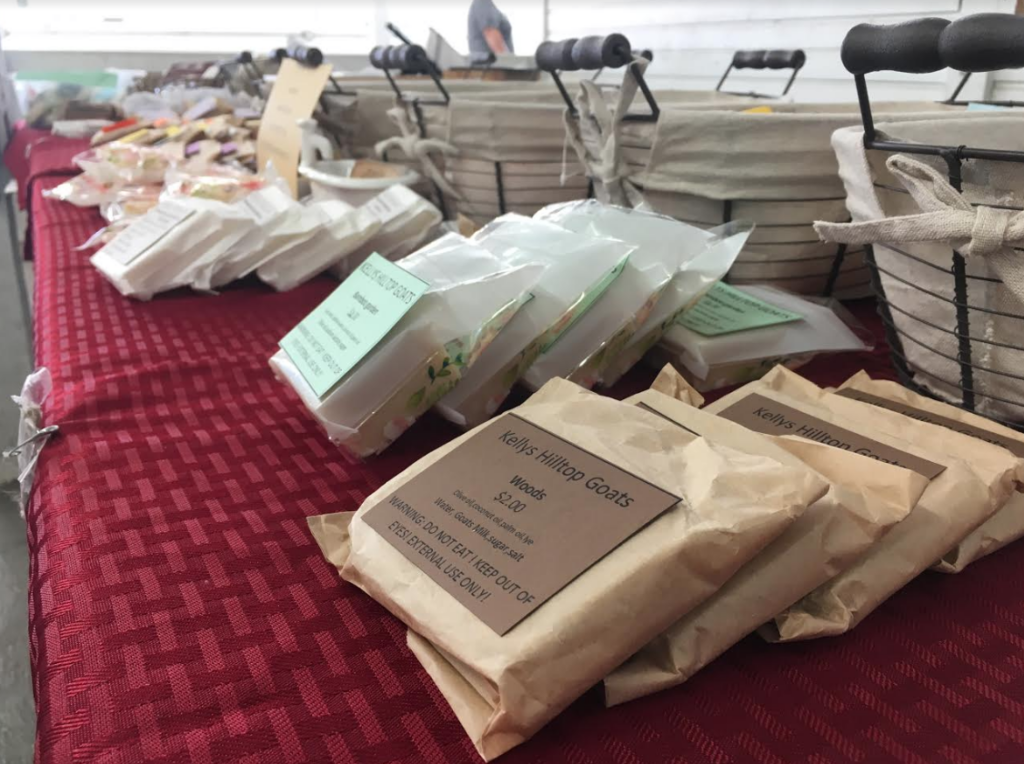 ZANESVILLE, Ohio – It was a beautiful morning for the Zanesville Farmer's Market, and one vendor out there today was Kelly's Hilltop Goats.
They were there today selling their handmade, homemade soaps which are made with goat milk. Kelly's Hilltop Goats Owner, Gwinda Kelly said milk is very good for your skin, the soap works great, and doesn't leave a soapy residue on your hands after you rinse. Kelly milks the goats herself, and then turns it into soap. Kelly said supporting local businesses is always important, and she appreciates all the locals that help her business.
"It is local and milk is really good for your skin so." Kelly added. "It supports your local business, I really appreciate my locals, great people
The soap is sold at a very reasonable price, and Gwinda is very passionate about the soap making process. If you are interested in learning more about Kelly's Hilltop Goats or want to purchase some soap, you can visit their website kellyshilltopgoats.com