L. Janice Stoneburner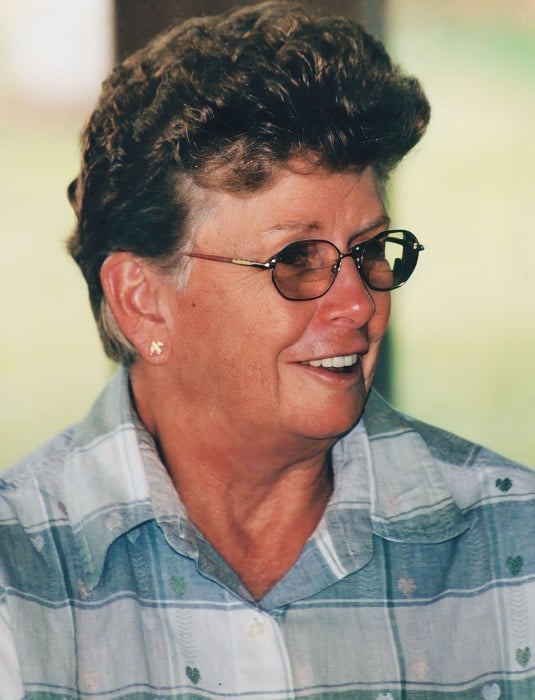 L. Janice Stoneburner, 87, of Crooksville peacefully died in the afternoon hours of Sunday, May 7, 2023, surrounded by her immediate family at Altercare of Somerset following a battle with Alzheimer's disease.
Janice was born April 12, 1936, in the Rose Farm area of Crooksville, a daughter to the late Archie and Beulah (Davisson) Murray.
Janice retired from Brockway glass after ten years and three months. She and her husband were active members of Jerusalem Lutheran Church near Deavertown. Janice had many hobbies including crocheting, sewing, quilting, cooking–especially her desserts, as well as traveling with her husband, Stoney. Janice was the BEST and GREATEST wife and mother anyone could have asked for. Her Murray mischievousness was widely known, she was always up to something–it was evident by her memorable smirk and smile. She will be greatly missed and is dearly loved by her family and friends.
Left behind to mourn her passing is her husband of nearly 69 years, Ronald E. "Stoney" Stoneburner; her children, Barbara Stoneburner, Brenda Stoneburner and Robert (Alice) Stoneburner; her sisters-in-law, Connie Murray, Mid Murray and Donna Murray, her grandson, Shane (Stacy) Stoneburner; her great-grandson, Logan Stoneburner, as well as, her estranged grandson Matthew Stoneburner and his family. Janice leaves behind a whole host of friends, especially special friends of the family, Nancy Deitz and Ali Mariscac.
In addition to her parents, welcoming Janice into eternal life are her brothers, Jim, Archie and his wife Mary, Gail, Donnie and Bill Murray and half-sisters, Marcella Sidwell and Maxine Stutes.
Friends and family are welcome to pay their respects from 2-4 PM and 6-8 PM, Tuesday, May 9, 2023, at the Goebel Funeral Home, 36 N. Buckeye St., Crooksville. Funeral services will be 1:00 PM, Wednesday, May 10 at the Jerusalem Lutheran Church, 10700 State Route 669 NE, Crooksville with Rev. Mark Combs and Rev. Al Laese officiating. The family will also receive visitors 30 minutes prior to the funeral service. Burial will follow in Jerusalem Lutheran Cemetery.
In lieu of flowers, the family requests memorial donations be made to the Alzheimer's Association to assist with furthering research.