Leota "Lee" Untied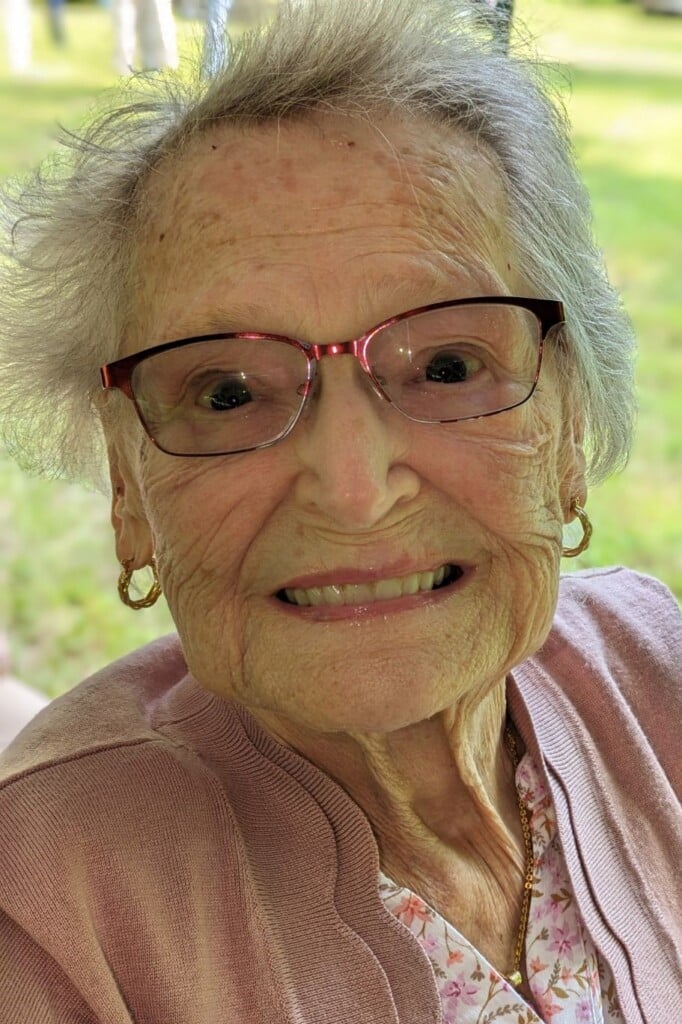 Leota "Lee" M. Untied, 88, of Frazeysburg, Ohio died Tuesday afternoon, August 15, 2023 at Genesis Morrison House in Zanesville, Ohio.
Born December 7, 1934 in Baltimore, Ohio, she was a daughter of the late Carl W. and Maurine A. (Downard) Van Buren and a relative of the 8th president of the United States, Martin Van Buren. Lee was a Protestant by faith and a past member of the Community Bible Church. She worked as an EMT, waitress at the Truckstop in Frazeysburg and a greeter at Meijer. Lee enjoyed sewing, playing cards, playing the piano, and spending time with her family. What she loved the most was her family, she would often be heard saying, "I have the best family and I love them all".
Surviving are her daughters, Dorothy K. (John) Hindel, Beverly J. Hickman, and Sherol Dian Marshall, all of Frazeysburg, Deborah D. (Nelson "Gator") Martin of Newark, Ohio; a son, Loren J. Untied of Frazeysburg; grandchildren, Vickie Smith, Rob Hindel, Jannette (Steve Riggs) Hindel, Michael (Mandy) White, Stacey Winterbauer, Steve (Lisa) Marshall, Errin (Greg) Rhodes, Justin (Michelle) Marshall, Zac Martin, Mirriah (Justin) Miller, Josh (Darci) Untied, Jerod (Michelle) Untied and Jessica (Trevor) Starling; numerous great grandchildren; several great-great grandchildren, with more on the way; sister in-law, Linda Van Buren; special niece and nephew, Cathleen (Mike) Glancy and Joe (Paula) Van Buren; several other nieces, nephews, and cousins.
In addition to her parents, she is preceded in death by her husband, Kerney E. Untied and two brothers, Everett N. (Evelyn) Van Buren and Roy W. Van Buren.
Friends and family may call from 2pm to 5pm Sunday, August 20, 2023 at the Frazeysburg Chapel of Vensil & Chute Funeral Homes, 110 West Third Street, Frazeysburg, Ohio, 43822.
Funeral services will be held at 10:30am, Monday, August 21, 2023 at the funeral home with Minister Sam Dunn officiating.
Lee will be laid to rest beside her parents in Union Evangelical Cemetery in Baltimore, Ohio.
In lieu of flowers, memorial contributions may be made to the Abbot Senior Living, 1258 Greenwood Avenue, Zanesville, OH 43701 or to a charity of one's choice.