Local Church Celebrates 200 Years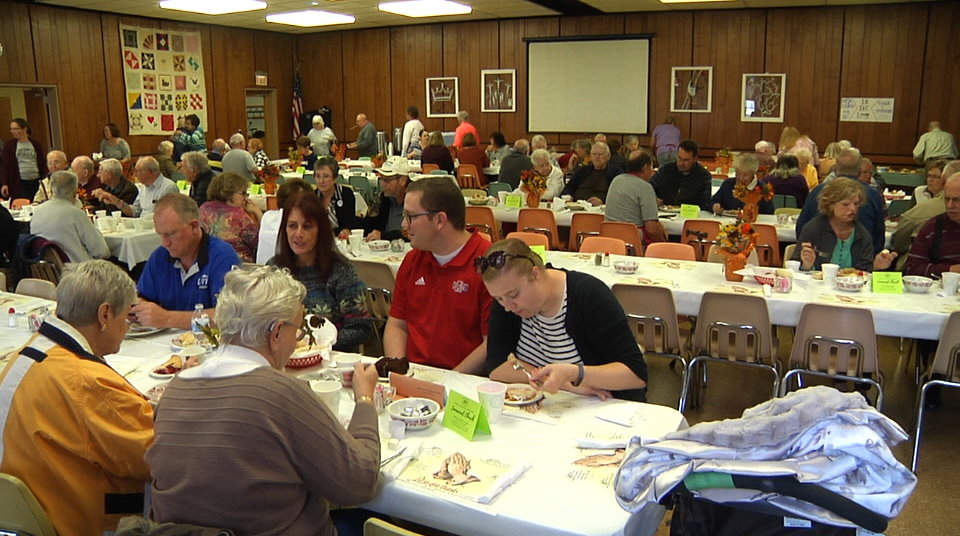 ZANESVILLE, Ohio – A local church is celebrating their 200th anniversary.
The Immanuel Church in Downtown Zanesville is celebrating the 200 years since the church has been founded. Immanuel has a long heritage in Zanesville when German Immigrants established the church in 1818. Immanuel was the place the immigrants came to worship in the German language. Pastor Mitch Reed says he appreciates the history within the place of worship.
"There were waves of German people who would come over. And to know that there was a group of people here worshiping the Lord that they could join into and so it had a clear purpose in what it was doing," said Reed.
Immanuel Church goers and members of the community were invited to the church for a sauerkraut luncheon. Sauerkraut is a traditional German meal and the church felt like it was a good way to celebrate the heritage. Reed also says it's exciting to see people enjoy the luncheon.
"They have fun with this every year. It's a lot of fun for our people to put it on. It's a lot of work, they enjoy doing it. And it's great to see when the fellowship hall is pretty much full at this time," Reed added.
The luncheon ran from 11am to 1pm today, and the money raised from the luncheon will go to help different ministries.