Local golfer raises money for young cancer patient.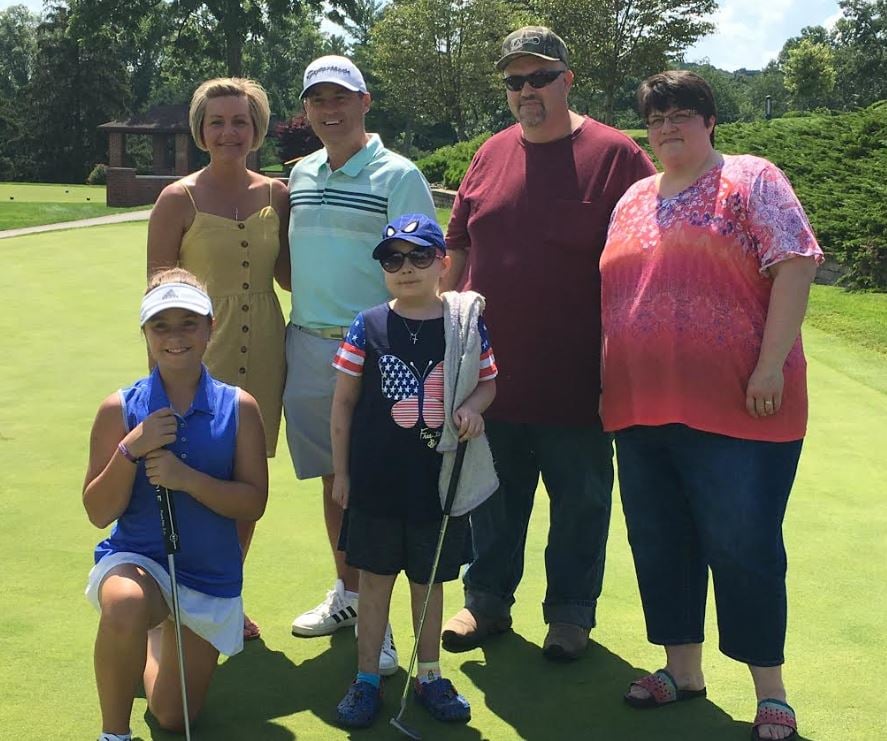 ZANESVILLE, Ohio – The game of golf, a sport for some, a hobby for others but for this pair of girls, golf is so much more.
Eight-year-old Brinley Boyd was diagnosed with leukemia 4-years-ago, and has been fighting ever since. A golf organization called the Win Green Campaign has been helping raise money for pediatric patients since 2015. Mia Hammond of Crooksville, has been traveling around the country golfing, in an effort to help out her new friend Brinley.
Brinley Boyd said, "I know my body and when I was about four-years-old, me and mommy were going down the stairs to go down stairs and I told mommy I hurt. Mommy said was it your bones? I said it was my blood. I knew my body and as soon as I got diagnosed, I had blood cancer and so I really know my body.
Mia Hammond said after her grandfather was diagnosed with cancer, she was inspired to go out and help others battling the disease. So as Hammond is battling for Brinley on courses around the country, Mia's dad Tom Hammond is inspired by her will to give back.
Golfer, Mia Hammond said"I definitely wanted to help people out that have had cancer in the past since my Grandpa had cancer in September and I felt like it would be great to help other people out, considering how awful of a disease it is." Meanwhile, her dad said, "I just find it inspirational that all of these kids that have gotten together for this campaign have really, really they exemplify human kindness and what people should really do to give back."
Mia is excited to be playing her next tournament in Las Vegas, and continue fighting for cancer patients. If you are interested in helping Mia and Brinley, you can donate to the Win Green Campaign by going to wingreencampaign.com, clicking the donate tab, and selecting her name under group 4 players