Local Ministry Breaks Ground
Eastside Community Ministry Project Underway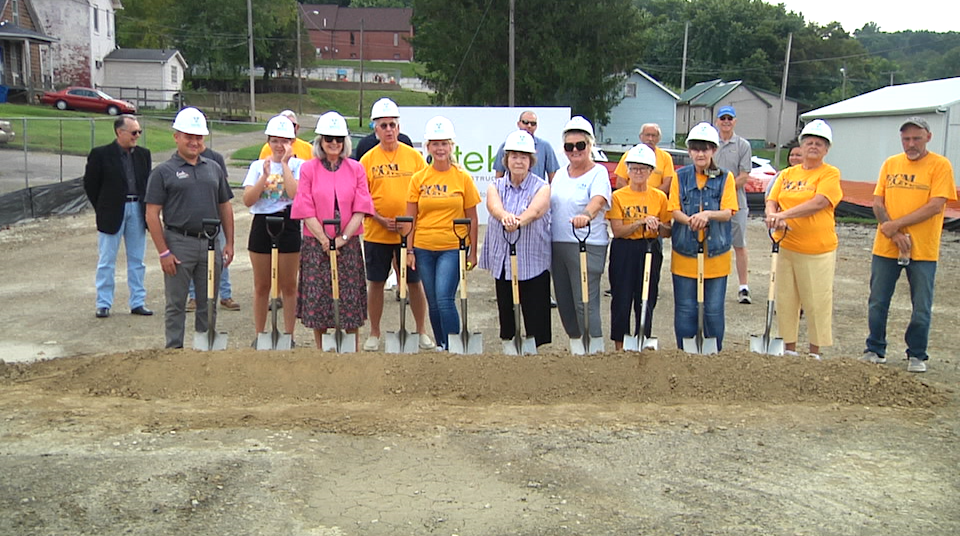 ZANESVILLE, OH — A local ministry is expanding after the community comes together in support.
Eastside Community Ministry is breaking ground on their new clothing bank. The long awaited project, scheduled back in 2019 is finally underway after collecting $350,000 in donations from local foundations and business around the community. Their free clothing bank provides gently used and new clothing, small household items, shoes, blankets, hats, gloves, scarves, and toys to individuals in need.
"We are just so excited that the day is finally here. This is going to allow us to be able to have all of our special projects and all of our clothing giveaways here on our property. We will have a building that will house where people can come in and shop for the items that they need as well as drop off their donations," Executive Director Jamie Trout said.
The building will be 40 feet by 70 feet and will be located directly across from Eastside Community Ministry. This extra space will help the ministry be able to sort and inventory items much easier and help individuals shopping find what they are looking for. Benefactors of the project, J.W. &  M.H. Straker Charitable Foundation's President, Susan Holdren, had this to say about the upcoming building.
"As someone who has donated clothes to Eastside in the past I know that I have seen the towering stacks of clothes that they have in their present situation and their garage and it just occurred to me that it would be a really advantageous for Eastside to have more space," Holdren said.
In 2021, the Eastside Community Ministries provided 75,000 items to neighbors in need and received Clothing Bank donations valuing $243,776.15.
By adding this additional building it will not only help the ministry better serve individuals through their Clothing Bank, but it will also open up other space to allow them to better serve individuals through the Food Pantry and Back to School programs, as well as other special projects.