Local Philanthropist Gives To Suicide Coalition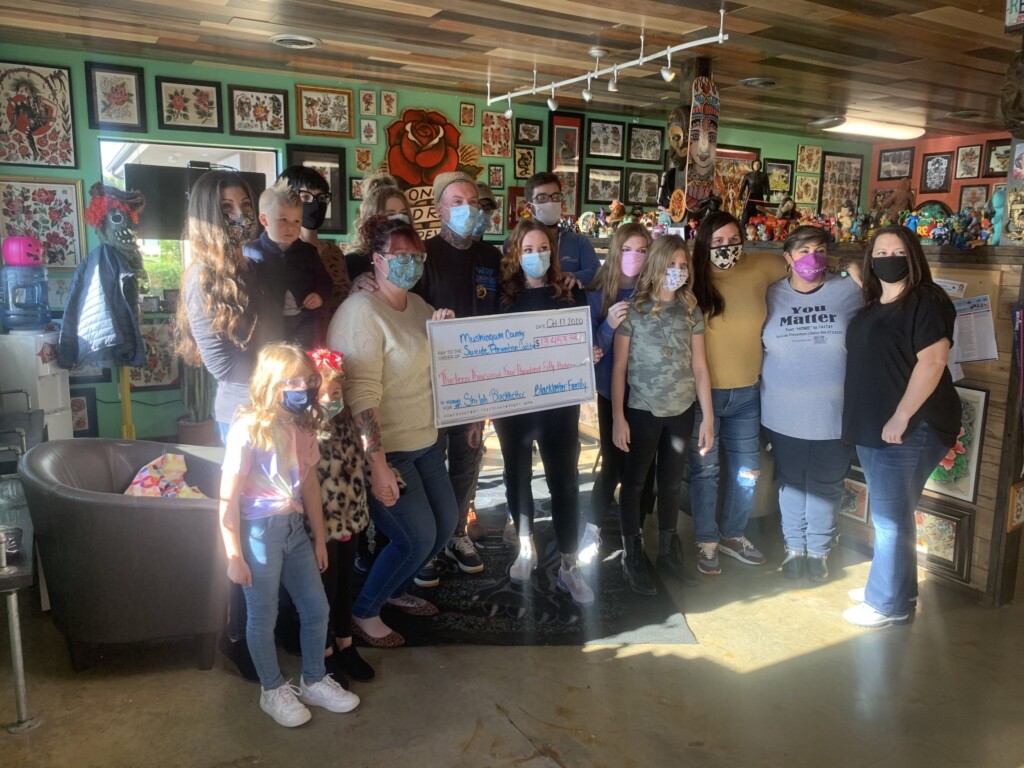 ZANESVILLE, Ohio-Local philanthropist and tattoo artist Billy White donated the proceeds of a memorial fundraiser to the Muskingum County Suicide Prevention Coalition.
The donation and fundraiser were in memory of White's dear friend Shiloh Blakketter who died of suicide. White was proud to make the donation to help others.
"Really I was asked by Shiloh's family, who's also my family as far as I'm concerned, if we could kinda team up and do something in honor of Shiloh. I said absolutely 100% we were down. We didn't have a lot of time to plan it, so I was really overwhelmed by the experience and the day."
White was emotional detailing how the money doesn't replace the friend. Coalition Chairwoman Jamie McGrew explained the purpose of the coalition and where the money will be spent.
"The Suicide Prevention Coalition of Muskingum County works on spreading education, prevention and awareness throughout the county. What we're gonna use these funds for is to help a family struggling in the aftermath of a loved one's suicide. We'll help with funeral expenses and some resources that they may benefit from."
If you are having thoughts of suicide you can call the national suicide hotline.