Local Prescription Drug Collection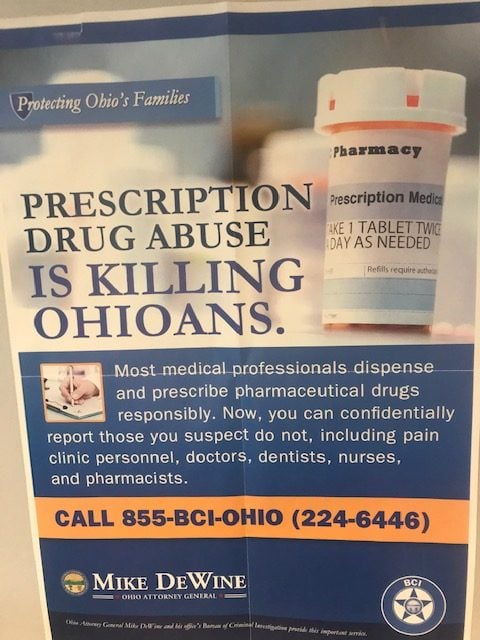 ZANESVILLE, Ohio – The Federal Drug Enforcement Administration has recently collected over 45,000 lbs of prescription drugs from Ohioans.
National Prescription Drug Take-Back Day occurs twice a year in the Spring and in the Fall. This past Fall, Ohio had the fifth highest amount turned in among all states.
Muskingum County Sheriff Matt Lutz said, "The purpose of it was to get unused, outdated, old prescription medication out of people's homes and off the streets. With the opioid epidemic, these types of pills can be trafficked, they can be sold, they can be a lot of value on the street to the right person that wants to buy it."
Sheriff Lutz said having prescription pills in your home can set you up as a target for theft. In Muskingum County this past October, there were 182 lbs of prescription drugs turned in.
"We had 221 cars that actually dropped off medication and so you would think that this stuff would start going down but it just shows how much of a need there is for us to continue having these and we're very happy to provide the service to our citizens in the county," Lutz said.
There are drop off centers all across Ohio but some local drop off locations for National Prescription Drug Take-Back Day are at the Health Department and Riesbeck's Pick' N Save in South Zanesville. There is also a drop off box in the lobby at the Muskingum County Jail that is available all year with 24/7 access.