Local taco restaurant adds a new location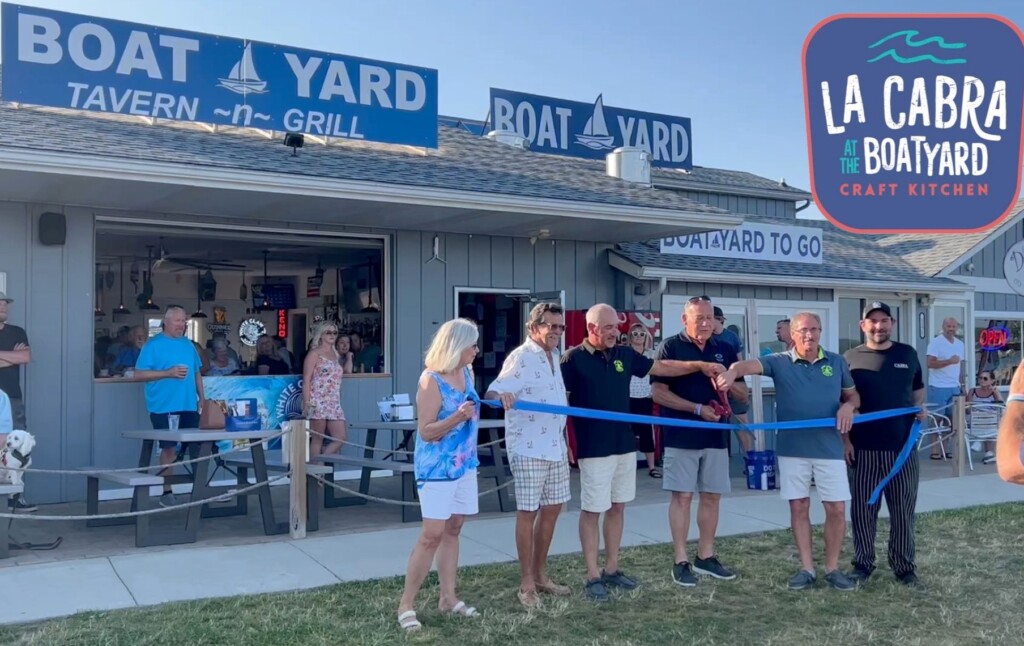 BUCKEYE LAKE, OH- A local restaurant had its ribbon cutting ceremony yesterday evening to kick off its operations expanding to a new location. 
La Cabra Craft Tacos made a deal with the Boatyard Tavern N' Grill at Buckeye Lake to serve their foods ranging from juicy burgers, nachos, tacos all the way to salads, crab cake bites and wings. 
"Well…we actually over the three and a half years, we started the restaurant naming it Boatyard Tavern N' Grill, and never had a grill, had a lot of people who came up and wanted to know why it was named the grill and we had no food…we have the greatest view on Buckeye Lake…so it just made sense to have food here, you could come sit out here, look at the water," said Randy Torres, co-owner of the Boatyard Tavern N' Grill. 
Boatyard Tavern N' Grill co-owners Randy Torres, Dave Moran, and Randy Coconis teamed up with Darren Tigner, owner of La Cabra Craft Tacos on Linden Ave. to operate the restaurant under the supervision of La Cabra's Chef, Nate Noland. 
"So, we've had a lot of success…a lot of great times when we opened up La Cabra in Zanesville, and when the opportunity came to open up this place…it was a no brainer, I mean look at it, it's gorgeous, who wouldn't want to be here," said Nate Noland, La Cabra's Chef. 
"Very unique menu…we have a…grilled mahi-mahi sandwich, mahi-mahi tacos, all different kinds of salads, great burgers…wagyu burgers…and everything, so it's a very…different blend of food," said Randy Coconis, co-owner of the Boatyard Tavern N' Grill. 
La Cabra at the Boatyard will be open Wednesdays through Sundays. If you want to check out the food that they have available before stopping by, their menu is here.