Maribeth Shirer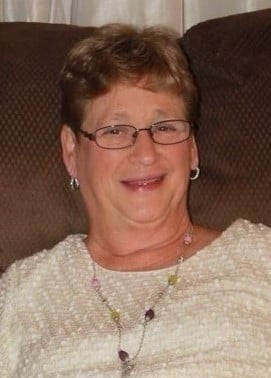 Maribeth Shirer, 67, of Adamsville, Ohio went into the arms of Jesus on Sunday afternoon, June 4, 2023 following a courageous battle with cancer. Her loving family was at her side.
Born March 26, 1956 in Zanesville, Ohio she was a daughter of the late Kenneth Martin, Sr. and Clare Belle (Robison) Martin. She was a 1974 graduate of Tri-Valley High School; a member of New Hope Lutheran Church of Adamsville and a former member of Eastern Star.
Maribeth was quite proud of her farming heritage. She was raised with her five brothers and sisters and together they helped in the operation of the family dairy business, Martin's Dairy of Dresden. Later she worked with her sister in-law at The Dari Twist of Dresden and then for many years with her husband in the operation of Shirer Brothers Meats of Adamsville. Maribeth enjoyed many things, especially traveling with her family and special friends. She loved spending holidays and other special occasions with her loving family. She truly enjoyed Tri-Valley sporting events and rarely missed any game that involved her children and grandchildren. Maribeth loved her community and the good folks that live here. She will be greatly missed.
On August 27, 1978, Maribeth married the love of her life, Ronald Ray "Ron" Shirer. They went on a lifetime adventure of raising four sons, Lance (Nicole) Shirer, Kyle (Courtney) Shirer, Jon (Stephanie) Shirer and Chad (Michelle) Shirer; their grandchildren, Regan, Michael, Lillian, Clayton, Allen (Allison), Kelsey, Siena (Parker) and Maddie and their great grandchildren Archer and Alice. Maribeth is also survived by her siblings, Becky (Rick) Priest, Ken (Mary) Martin, Don (Judy) Martin, Jim (Nancy) Martin and Julie (Jay) Jennings and many nieces and nephews.
With great sorrow Maribeth was preceded in death by a loving granddaughter, Kelsey Marie Shirer who died February 25, 2020 and a nephew, Lucas Martin, who died in 1999. She was also preceded in death by her parents; her father in-law and mother in-law, Wilmer and Lucille Shirer and a brother in-law, Dan Barnhard.
Calling hours will be 2pm to 4pm and 6pm to 8pm Friday, June 9, 2023 at New Hope Lutheran Church, 7025 Adamsville-Otsego Road, Adamsville, Ohio.
Funeral services will be at 11:00am Saturday, June 10, 2023 at New Hope Lutheran Church with Pastor Sara Kline officiating. Burial will be in New Hope Cemetery.
Eli Martin, Brian Martin, Richie Priest, Matt Martin, Steve Clark and Tom George will have the honor of being Pallbearers for Maribeth, while Michael Shirer, Allen Shirer and Clayton Shirer will serve as Honorary Pallbearers.
The Shirer family ask that memorial contributions be made to Genesis Hospice.
Vensil & Chute Funeral Home of Dresden has the honor of assisting the Shirer family.