Mary Clark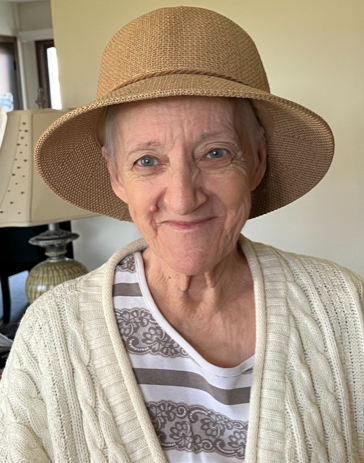 Mary Jane "Patty" Clark, age 81 of Mansfield, passed away, Saturday, July 22, 2023, at her home in Mansfield, OH; She was born Saturday, July 11, 1942 in New Martinsville, WV the daughter of Lloyd A. Dalrymple and Helen Gladys (Shuman) Dalrymple. She was married on August 24, 1963, to Henry Adair Clark who preceded her in death on December 19, 2001.
Mary spent her life feeding friends and family; she enjoyed cooking and was at her happiest when the table was full. Mary was formerly of New Martinsville, West Virginia, where she graduated from Magnolia High School and obtained Associate Degree in social work. She then worked for the Children's Services until the family moved to Zanesville where she worked at Burch's Market until she retired. She was a past member of the American Legion.
Mary is survived by two daughters, Crystal (Joe) Hayes of Mansfield and Lucinda (Brian) Kelly of Canton; three sons, Jerry (Missie Melvin) Clark of Zanesville; Brent Clark of Little Hawking, and Larry Clark of Port St. Lucy, Florida; eight grandchildren, Tyler and Emily Clark; Bryan, Tonya and Micki Hayes, Bradley Mason and Brenden and Sean Kelly; great grandchildren, Martha, Gabby, Kendall, and Reese.
In addition to her Parent and husband she was preceded in death by one great granddaughter, Chloe; two sisters; Shirley, Hazel and one brother, Bill.
A graveside service will be held at 11 AM on Monday, July 31, 2023 at Zanesville Memorial Park, 1475 Military Road, Zanesville, OH with Darren Tolbert as officiant where she will be laid to rest next to her husband. To sign the online guestbook or leave a personal note of condolence please visit www.hilliscombsnestor.com.