Maysville Panthers 2023 Season Preview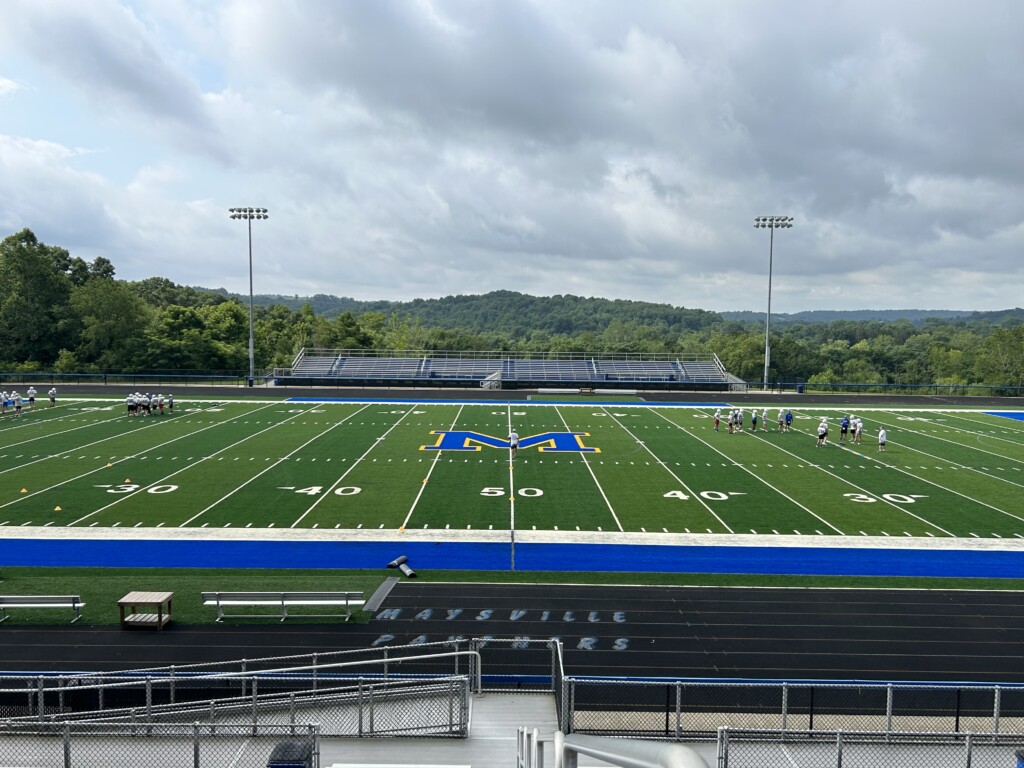 ZANESVILLE, OH- The Maysville Panthers went 5-5 last year for the first time since 2018. This year the team looks different. The Panthers are hoping the youth movement from last year carries over to this season. "We had a pretty young squad last year and it took us a little bit of time to gel. We kind of leaned on experience with Hayden Jarrett a lot. After a while with our other skilled kids we were able to diversify and spread the ball out. We probably threw the ball more than we have in a long time." Said head coach Craig Clarke.
Throwing the ball became easy last year with Alex Bobb under center. However it may be more difficult in 2023 as Bobb is sticking to strictly basketball. "It's a big loss, I didn't see it coming but it just leaves Todd and Matt, they're both going to step up." Said Maysville senior Wesley Armstead.
Todd Saxton and Matthew Harper are in a competition for the open quarterback position. Both players have caught the eye of Coach Clarke early. "They've been pretty coachable, we've done pretty well with our 7-on-7's so far. I'm very happy with them." Clarke said.
Coach Clarke is famous for running the wing t offense. Despite other offensive formations in previous years, he could be going back to his roots. "We kind of went away from the traditional wing t. We think we have a couple of tight ends who are going to be able to help which really is an asset to us. We're going to maybe go back under a little bit." Said Clarke.
You can see the wing t offense on Maysville's brand new turf which has been implemented in the off-season. "We got the all-clear that we could step on it and kids were doing snow angels on the field. They were loving every minute of it. I tell them the opportunity they have is one not a lot of kids have now. We've got some great facilities in our league." Clarke stated.
The football season begins in less than a month, and Wesley Armstead has his eyes set on one goal. "Week one against Meadowbrook, I think we need to set the narrative with that game. I'm excited for this season I think we can do a lot more than what people are thinking." Said Armstead.
You can hear what the people are thinking in our countdown to kickoff season preview which will be hosted at The Barn on August 9th, from 6 to 8 p.m.