Michael "Mike" Winland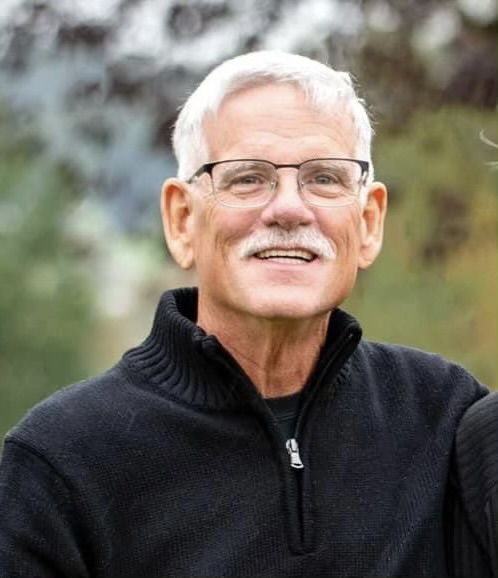 Michael "Mike" Jay Winland, 67, of Zanesville, a loving husband, dedicated father, and adoring grandfather, left this earth from his favorite place to be, the beach, and went to join our Lord on July 12, 2023, after a courageous battle with prostate cancer.
Waiting for Mike at Heaven's Gate were his parents, Weldon "Windy" and Bonnie Winland, his mother and father-in law, Joan and Bob Lucas; and dear friend, Lou Harris. Left behind to mourn his loss and celebrate his life are many:
Mike's wife, Catherine (Cathy) Lucas Winland. Together, they shared 43 incredible years of marriage, filled with laughter, companionship, and deep devotion. Together they shared love, laughter and heartaches but lived their wedding vows of for better or for worse.
Mike's children who he loved with all of his heart and felt such pride in each of their accomplishments. Erik (Adreanna), Matthew (Jennifer), Christopher (Caitlyn), Nicholas (Hannah) Winland, and Abbey (Todd) Achauer. While Mike could often frustrate his kids with his over zealous ways of "fixing" things or his habit of speaking his mind, the love between them was immeasurable.
Mike's "Papaw" to fifteen grandchildren: Lucas, Madison, Kady, Noah, Olivia, Madeline, Tailyor, Jerik, Ava, Annika, Grady, Tyeton, and Stella Winland, as well as Isla and Quinn Achauer. Mike rarely missed the opportunity to show his love and support for his grandchildren – at ballgames, dance recitals, concerts, trips to the zoo, wading through creeks, making elaborate crafts and Valentine Boxes, taking toddlers to the library, taking kids to school and so many other things. Nothing brightened Mike's face more than hearing "Papaw" as the door opened.
Mike's brothers and Brother-in-laws: Mark (Julie) Winland, Max (Mollie) Winland, Bob (Cindy) Lucas, John (Mary Cooper) Lucas, Dan Lucas and their children. Mike's friends: Mike loved people and they loved him. He knew everyone! Mike didn't go anywhere without "running into" someone to talk to and if he didn't know someone he quickly made a new friend.
Mike enjoyed his teaching career at Zanesville City Schools. He made a positive impact on countless students' lives, instilling in them a love for learning and fostering their growth. Mike was a member of Trinity Evangelical Lutheran Church where he and Cathy attended regularly. He was also a former member of the Zanesville Athletic Boosters.
Mike loved animals and had an entourage of pets ranging from cats, dogs, snakes and many other creatures. No turtle needed to fear if it crossed the road in front of Mike as he would stop the car and move it to safety. Honoring Mike's love of animals the family requests donations of dog food for the Muskingum County Dog Adoption agency in place of flowers.
In his absence, Mike leaves behind a multitude of beautiful memories that will forever be treasured by his family and friends. His legacy of love, kindness, and dedication will continue to inspire all those whose lives he touched.
A memorial service to celebrate Mike's life will be held 6:00 PM, Tuesday, July 18, 2023, at Trinity Lutheran Church with Rev. Pastor Andrew Wilson officiating. Please come and stay for dinner as we share memories and celebrate the life Mike had on earth. To sign the online guestbook or leave a personal note of condolence please visit. www.hilliscombsnestor.com.