Mid-East Career Center Robotics Students Soon to Showcase on Lorena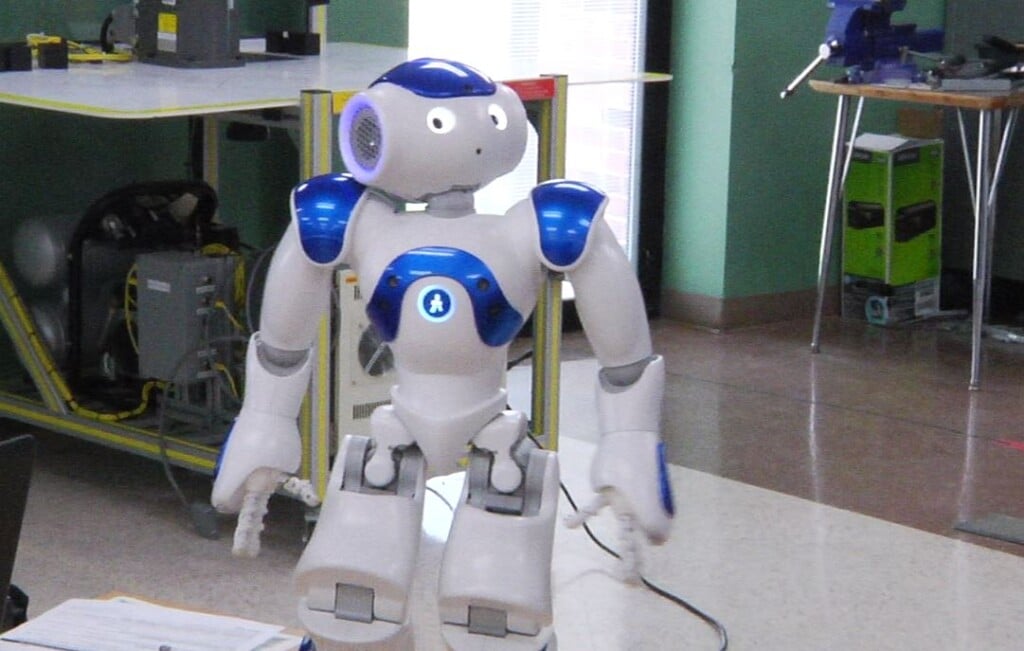 ZANESVILLE, Ohio — The Robotics class at Mid-East Career & Technology Center in Zanesville will be boarding the Lorena sternwheeler on the Muskingum River this weekend. The students will be bringing along Jarvis, a humanoid robot and will demonstrate it skills to Lorena passengers this weekend.
"Saturday, we're going to be taking all of our robots on the Lorena. So, they'll see our humanoid robot and a lot of our VEX robots; students can drive them, kids can drive them. They can watch the humanoid do some dances and things like that," says Jamie Petrofes, Robotics Instructor.
"Hello, Zanesville. I've been programmed by some of the Robotics students at Mid-East. This Saturday, come visit me and my friends on the Lorena Sternwheeler. The boat leaves at two, but be sure to show up early. I hope to see you there," 'Jarvis' said through programmed language as our crew visited their Robotics lab.
In a corner of the room is a yellow robotic arm they were easy to show us.
"This is our industrial arm robot. We use it every single day. These robots are used to make quick, precise, repeated movements. They are more quick and precise than humans will ever be. I wrote this program; it took me over ten hours and it still needs editing. The program moves blocks and picks up blocks to move back and forth as if it were moving a package on an assembly line," Emily Uplinger, a Senior Robotics student told us.
The students say they're required to read dozens of chapters of textbooks to become educated in building and programming robots. The students will receive several certifications from the school by the time they graduate.