MRC Hosts Pickle Ball Tournament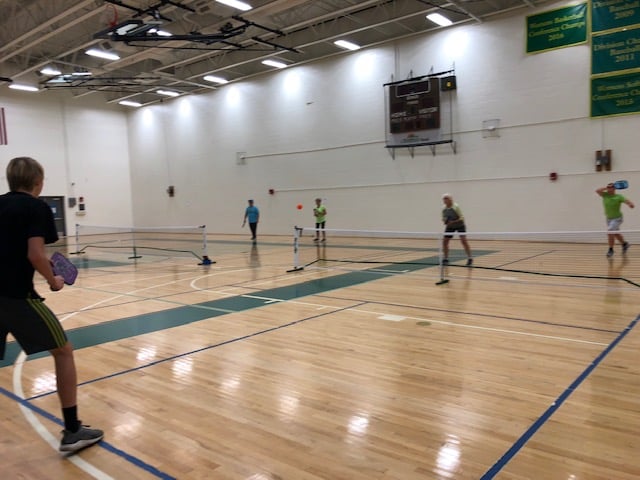 ZANESVILLE, Ohio – A mixture of tennis, volleyball, and badminton is a sport called pickleball.
Today at the Muskingum County Recreation Center they hosted a pickleball tournament for members. Pickleball originated in the 1960's as a paddle sport where two to four players use a paddle to hit a ball similar to a wiffle ball, over a net. The tournament was all weekend long including men and women of different ages.
"This is actually the first tournament ever here in Zanesville. Thanks to the Muskingum Recreational Center who's hosting this tournament and everybody's having fun," said pickleball player, Orthello Repuyan.
Repuyan said meeting new people interested in the game is a driving purpose for him playing the game.
"All for fun, for friendship, and I met a lot of old friends, new friends. Both genders, or whatever. Oldies, young ones. So it's really fun, and an experience for us," he said.
The winners of the tournament receive a medal.