Muskingum County Commissioners: Dairy Month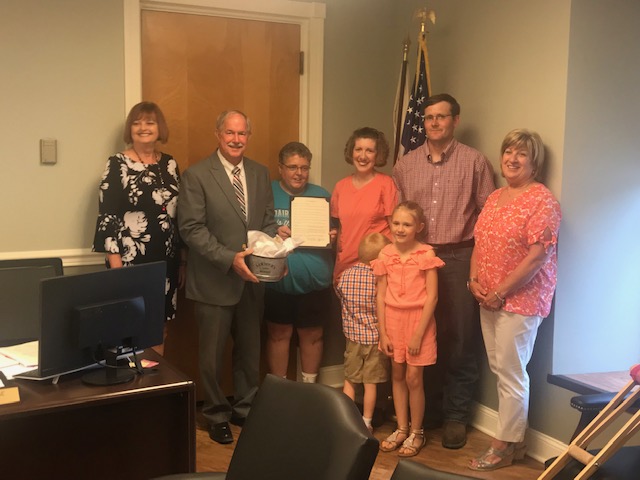 ZANESVILLE, Ohio – June is National Dairy Month so there's only one question, Got Milk?
This month was created to help promote drinking milk and to celebrate the contributions made by the dairy industry. Windy Ridge Jerseys Rachel Hodge said it is really great to receive a proclamation from County Commissioners recognizing National Dairy Month.
"It is to help bring awareness to how healthy dairy is and how much benefit they give us and just to show how big of an industry and how important it is to our economy," Hodge said.
Pam Mitchell and J Hodge were along side Rachel, representing the Dairy Farmers of Muskingum County as well as the Muskingum County Dairy Promoters Committee. Hodge said there are about 2,000 Dairy Farms in Ohio and about 16 in Muskingum County and of those 95% are family owned.
"I'm fourth generation dairy farmer and my husband and I started milking again 12 years ago and crazy idea but we've built our herd up to where we're milking 110," Hodge said. "We ship our milk to Pearl Valley Cheese so if you buy Pearl, you're buying some of our milk. We raise all of our heifers and we enjoy working with the cattle and we love raising our kids on a farm."
Hodge said it's great to get the word out about how important dairy products can be in our diet and how important it is to support the dairy farming industry. To learn more about Windy Ridge Jerseys and what they do, head to their Facebook.