Muskingum County E.M.A meets with commissioner's and local department heads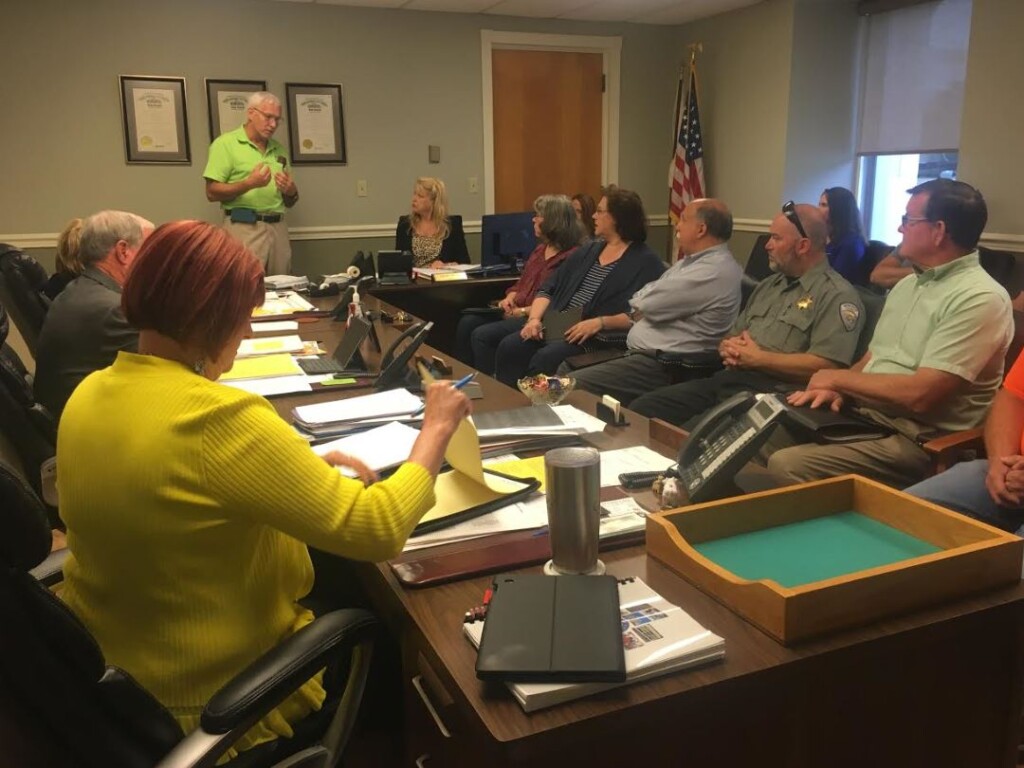 ZANESVILLE, Ohio – The County Commissioner's Office was full Thursday morning with important department heads from around the community.
Emergency Management Agency Director, Jeff Jadwin was running the meeting. He told everyone that they need backup locations, and business plans in the case of a natural disaster, or an unexpected problem. The Ohio E.M.A as well as FEMA is requiring departments to have a Continuity of Operation Plan.
"It allows each department to understand what they are going to do if a major disaster hits their building, their agency, or the county. If something would wipe out our internet and computer system. So, that we know what we're going to do, where we're going to go, and how we're going to address the issues," said Jadwin.
While some of the agencies have verbal agreements, the Ohio E.M.A and FEMA want more of a signed agreement. Jadwin said in the case of a major disaster, the important businesses have to keep working and moving forward.
Jadwin added, "we still have to function. We're seeing in Western Ohio the last few weeks, since the big tornadoes over there that nothing stops. It's still got to move forward. So, you have to have a plan, where you are going to relocate to, how you are going to have your computers and your internet, and all that stuff in place to move forward."
Jadwin said the Emergency Management Agency plans for the absolute worst case scenarios, and hope they never have to put the plan in effect.