Muskingum County Fair Canned Food Drive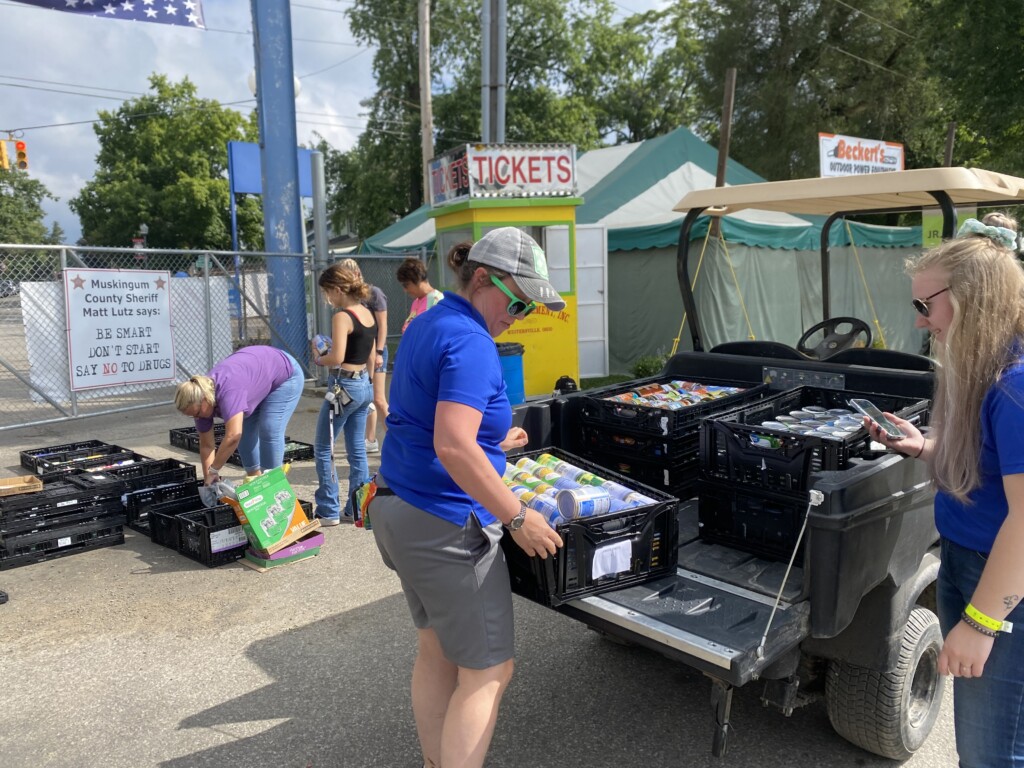 ZANESVILLE, OH — The Junior County Fair Board and Christ's table teamed up today at the Fair for a canned food drive.
"Fight the Hunger, Stock the Trailer" is a friendly competition that challenges junior fairs to gather food donations for local food banks across Ohio. Today only, the admission for a ticket into the Muskingum County Fair was just four canned foods of any variety until 1 PM. They are still accepting cans as a donation for the rest of the day. This donation drive was held for Christ Table of Zanesville and sponsored by the Muskingum County Sheriff's Department. Christ's table executive director Keely Warden talked about how important this is to their organization.
"Summer is a busy time of year for Christ's Table as we have all the kids that are out of school and our shelves are bare. So this is a wonderful time for us to be able to restock our shelves and get ready for winter and traditionally what we collect here today will get us through about February of next year at Christ's Table so just a huge thank you to the community for helping us do this," Warden said.
This donation drive has the junior fair board hard at work, collecting an abundance of canned goods to help their cause. Co-Advisor of the Junior Fair Board's Hannah Ogilbee talked about the effort it takes from the board to put this drive and the rest of the fair, together each year.
"So we start out meetings in February usually and we do one meeting a month, all our kids come and they are on different departments and they work with the different animal groups and we do Junior Fair involvement, we do parade and royalty things. We appreciate everybody that's been able to come help do things, we got a lot of donations. We really appreciate everybody that has helped, everybody that's been willing to help, everybody that's come today to help, it's been really great," Ogilbee said.
If you would like to still donate canned food to the donation drive for "Fight the Hunger, Stock the Trailer", it will be happening all day today at the Muskingum County Junior Fair.