Muskingum County Recycling Center Presents Budget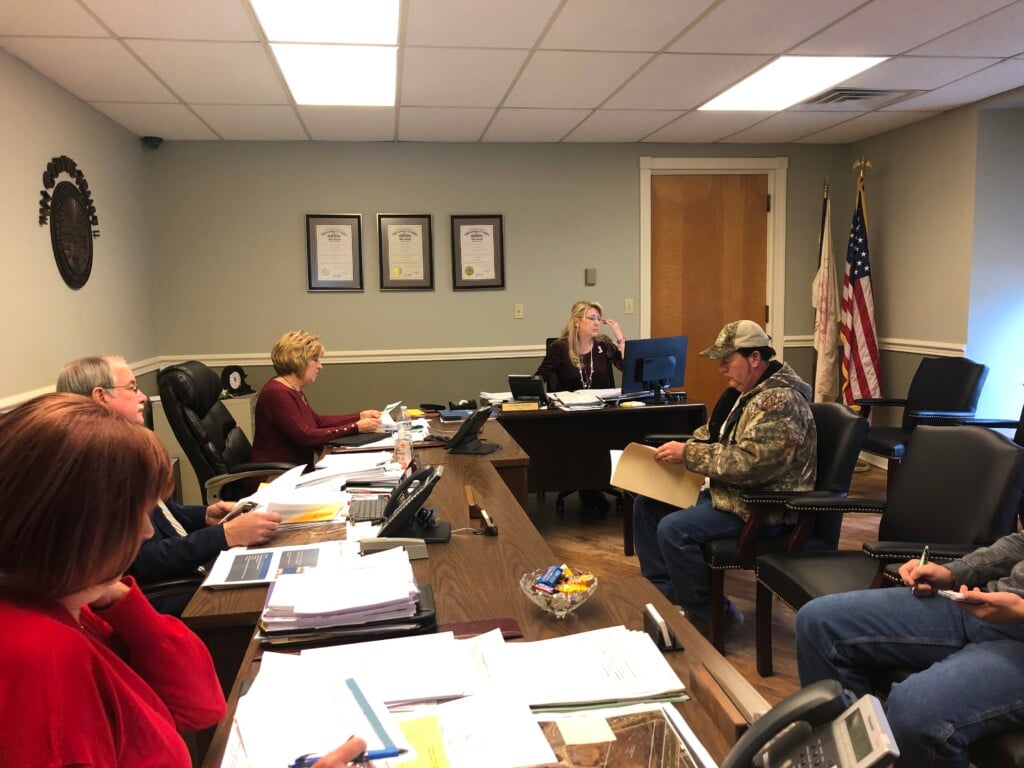 ZANESVILLE, Ohio – The year is drawing to a close and as 2020 approaches, local agencies are formulating and presenting operational budgets to the Muskingum County Board of Commissioners. The Muskingum County Recycling Center presented its budget to county officials this morning and anticipates a possible increase in revenue for the next fiscal year. Mark Schneider, Recycling Center Supervisor, says operations are running smoothly.
"We're hopefully
going to be able to produce a lot more revenue next year. I've been
working out some deals with some different places and hopefully it's
going to help that a lot. I had a little money here and there for as
far as what we need on equipment and whatnot; so that will help us
keep smoothly flowing."
Recycling plays an
integral role in the preservation of the environment and can be
practiced locally at the Recycling Center, located on Adamsville
Road.
"Recycling—basically,
you're keeping the environment cleaner and you know, instead of
having to go through the process of making new stuff—which takes a
lot from the environment—when you recycle, it helps save a lot of
different stuff in the environment; like water, electricity—you
name it."
Recyclables accepted
at the Muskingum County Recycling Center include water bottles, milk
jugs, paper, and glass bottles.