Muskingum County Sheriff's Office Receives Donation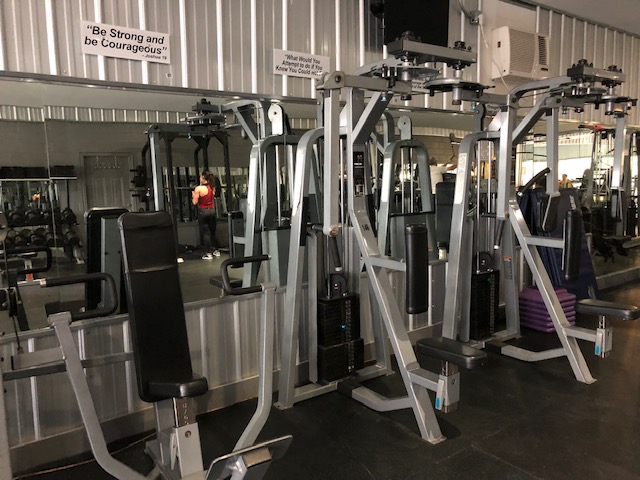 ZANESVILLE, Ohio – Giving the Muskingum County Sheriff's Office the chance to exercise right where they work.
SportCO Institutional Sporting Goods, a Division of The Fieldhouse Family of Companies has agreed to donate more than 20 thousand dollars worth of exercise equipment to the Muskingum County Sheriff's Office. Fieldhouse have also set up a Fitness Center for the Zanesville Police and Fire Departments, they felt that they needed to give something towards the Sheriff's Office as well. Co-founder of Fieldhouse, Mick Amicone, said they take the used equipment and recondition them. The equipment includes workouts for strength training, cardio, and free weights.
"We take pride in making sure that we redo pads, redo all the things that they need to have. So they can have a good workout, so they can do their jobs as the great first responders that they are," said Amicone.
Muskingum County Sheriff, Matt Lutz said it's so important for the people who work these jobs to stay in top condition and take care of their health, and this gives them an opportunity to do that.
"Just want to thank Mick and his family again, for thinking of us. And you know, we get so much support in Muskingum County and this is just another example of that," he said.
The Sheriff's Office created a tiny fitness center at their Evidence Center where the equipment donated will be located.