Muskingum Season Preview: Fighting Muskies Eyeing OAC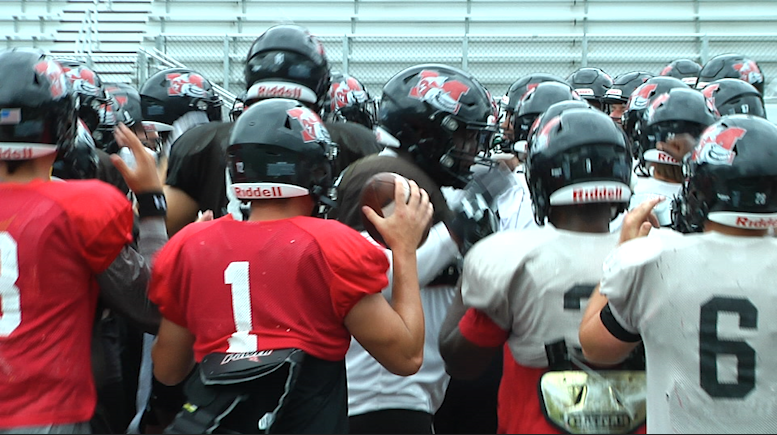 NEW CONCORD, OH- The Muskingum Fighting Muskies are coming off back-to-back seasons where they finished at 5-5. Head Coach Erik Ieuter is entering his sixth season at the helm and has yet to have a record over .500.
"We have high expectations. Our expectations aren't just to be .500 anymore. We want to compete for the OAC and we're not shying away from that." Said Ieuter.
There is a big change to the Muskies roster. All-time passing yards leader Jordan Garrett graduated. So that means a new man is in charge at the quarterback position. Having previously coached quarterbacks at the University of Florida, Coach Ieuter knew who his guy would be. "Doug Crawford is our starter. He's a fifth-year senior and has been Jordan's backup for the last several years. He has a great source of knowledge and has always been a great teammate. Now it is his role."
One thing that new quarterback Doug Crawford does not need to worry about is who he is throwing the ball to. The Fighting Muskies have three returning senior wide receivers; one of them being Zuri Edmondson who eclipsed over 800 yards in each of the last two seasons. "It's been good I think he's had a good camp. All the guys are excited, I'm especially excited. I've been here with him for four years straight so I think it'll be good." Edmondson said.
With so many senior starters on the offense, chemistry has become easy with the change. A lot of these players have made plays on Saturdays. Sometimes that chemistry is crucial off the field as well. "Our leadership has gotten better every year that I've been here. It's a player-led team right now. We always say being a player-led team is the best-led team. I feel that we have that." Ieuter said.
The Fighting Muskies will open the season in just two days. Coach Ieuter plans on taking it week by week. "We really have a 1-0 mentally and want to get off to a good start. We focus on getting better each week."
Muskingum's pursuit for the OAC begins at home on Saturday at 1 p.m. against Ferrum.