Muskingum Valley Boy Scouts Facility: A Popular 4th of July spot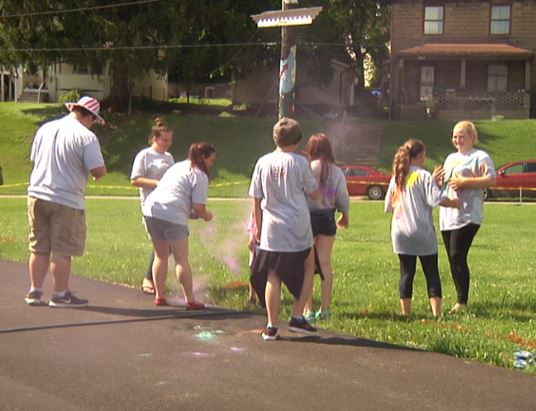 ZANESVILLE, Ohio – Over at the Muskingum Valley Boy Scouts this evening, the community is welcomed for a night full of events, music, games and a great view of the fireworks.
Muskingum Valley Boy Scouts Executive Director, Ed Mulholland said this is an event they have been having for sometime now, and not only kids but parents really seem to enjoy it as well. They added a new color run. Mulholland said Family Fun Fest has grown each year, and he believes that this year will be no different.
"Okay, so out back we have an inflatable BB gun range. Introducing kids to shooting sports. Archery games with floating balls that they have to knock down. There is backyard bass, horse shoes, cornhole, just all kinds of fun, Forth of July family games," said Mulholland.
Also there this evening is the fire dance performers, Pyrotechnika. They will perform leading up to the fireworks which are great to watch from the Boy Scouts building.
Mulholland said "This is open to the community. We are excited to be doing it for everybody. A lot of people have been coming here for a long time because there is a great view of the fire works and we just wanted to add to that with all of the fun and festivities and the pyrotechnika is really a top draw for a lot of people and it leads right into the fireworks."
The event will go on until after the fireworks end this evening, Mulholland thanks the community for their continued support.