Muskingum Valley Health Centers Will Give COVID-19 Vaccine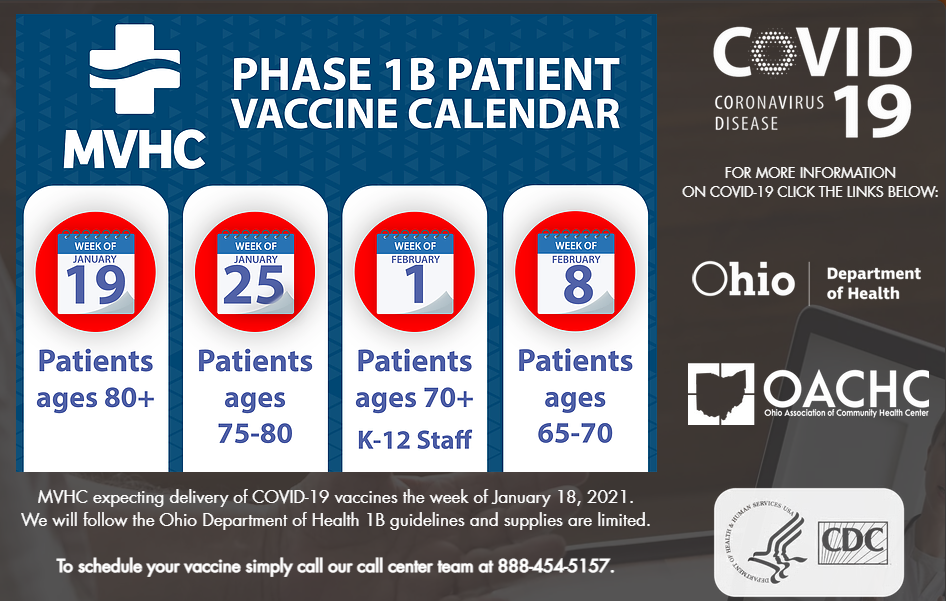 ZANESVILLE, OH – Muskingum Valley Health Centers has been selected as a distribution partner for the COVID-19 vaccine. They will distribute the vaccine in partnership with the local health departments of Muskingum, Guernsey, Morgan, and Coshocton counties.
Once MVHC receives their vaccines next week they will begin vaccinations within 24 hours. Each week following they will report how many vaccines they will receive by county.
"We do know that next week we'll receive a total of 700 doses. And then each week additional doses will be allocated. The age starts with 80 plus, and decreases by increments of 5 years on each subsequent week. What we don't know is how many additional doses we will get each week. So next week we will have 700, how many we have to distribute the following week we won't know until a couple days ahead of time," Chief Patient Experience Officer Jeanie Blake said.
MVHC has many ways to assist those who want to get vaccinated. They offer free transportation to and from the health center in the counties they are located. They will also help make sure payment for the vaccine is taken care of.
"If a patient has insurance we will bill their insurance and if it's not covered then we have other ways in which to pay for that. We have a Patient Care Charitable Fund, that we can utilize. So we don't want people to be concerned about whether or not their insurance covers or doesn't cover. We just want them to come get the vaccine and then we will figure out how payment can be made for that."
Patients can call 1-888-454-5157 and the Central Communications Center staff will schedule an appointment to receive the vaccine. You can also go online to Muskingum Valley Health Centers website for more information, https://www.mvhccares.org.