Nancy Hodous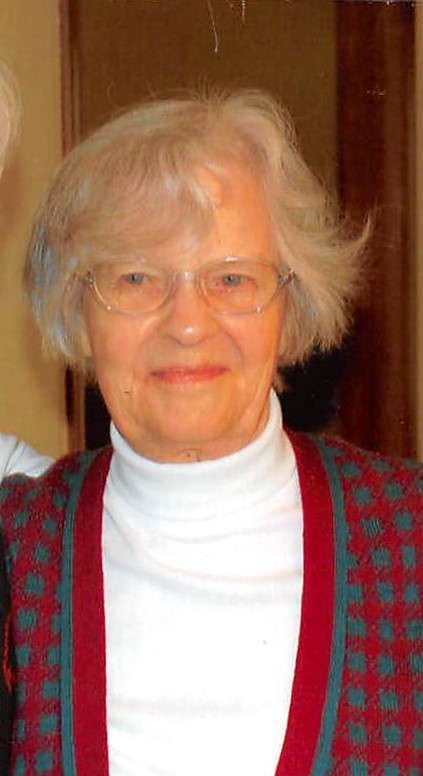 Nancy Aurelia Power Hodous passed from this life on June 4, 2023
Nancy was born in Falls Township April 17, 1920, the second daughter of the late Prosecuting Attorney Edwin Everett Power and May Jane Bainter Power. Nancy received her Elementary education at Locust Grove School on Newark Road. In the Spring of 1938 she graduated from Lash High School and in 1939-40 she became a full time member of the Founding Class of the Ohio University Branch, Zanesville. Nancy served as secretary to Mr. J. R. Richards, Principal of Grover Cleveland Junior High School and three years as secretary to Mr. E. D. Cleary, . Principal of Lash High School. On September 5, 1942 she was married to Robert F. Hodous, formerly of Cleveland, Ohio. He died October 27, 1982.
Nancy was a member of The Pioneer and Historical Society, served on The Board of Trustees 1975-76 during The Bicentennial. She researched "Early American Homes" and helped establish guidelines for the restoration of The Doctor Increase Mathews House. She was an active genealogist, documented her membership in "First Families of Muskingum County," "First Families of Ohio," National Society of The Daughters of The American Revolution, and visited the homelands of her ancestors, Ireland and Scotland. She participated in numerous Elder Hostels, audited classes at Harvard Summer School and the Zane State College. She was a long-time volunteer at The Zanesville Museum of Art and created needle art for The May Show at The Museum and the Appalachian Art Shows at Ohio University, Zanesville. She visited The Museums in London, Paris and Florence. She was a former member of The Zanesville Country Club, a member of Grace United Methodist Church (baptized 1920 at Grace), a member of the Epworth Choir 1935-1938 and OWLS.
Besides her parents and her husband, she was preceded in death by her sister, Betty Bryan Power, who died December 16, 1985.
Nancy is survived by a daughter, Susan Hodous (John) Bieber of Cincinnati, Ohio and a son, a retired attorney Robert Power (Susan) Hodous of Charlottesville, Virginia, two grandsons, Jeffrey J. (Ashley) Bieber of Cincinnati, Ohio and Robert Everett (Julie) Hodous of Mechanicsville, Virginia, two granddaughters, Jennifer Bieber (Dan) Barlow of Anderson Township, Ohio and Shannon Alycia Hodous of Pinehurst, North Carolina and eight great grandchildren, Hannah, Nolan and Taylor Bieber, Gabriella and Colin Barlow and Kyle, Grace and Micah Hodous.
Her family wishes to thank The Oaks at Bethesda for their care. They also thank Home Instead for their services.
A memorial service will be held on Sunday, July 23 at 3:00 P.M. at Grace United Methodist Church with Pastor Karen Montgomery officiating. Visitation will be starting at 2:00 P.M . A private family burial service will precede the memorial service for Nancy. Nancy will be laid to rest beside her husband in Zanesville Memorial Park. Memory gifts may be made to the choice of donor.
The Bryan & Hardwick Funeral Home, 2318 Maple Ave. Zanesville is in charge of the arrangements. To share memories and condolences with Nancy's family please visit www.BryanHardwickFH.com.