New Concord Honors Veterans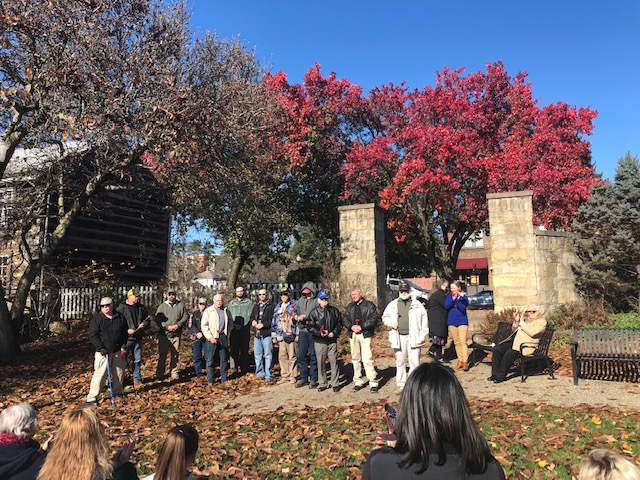 NEW CONCORD, Ohio – The community of New Concord held their annual Veterans Day ceremony this afternoon.
The New Concord Village Committee came together a month ago to discuss and plan the Veterans Day ceremony. This year is the 100th anniversary of Armistice Day where the ceremony discussed the history and importance of that day. Along with talking about the history, they thanked the local Veterans and honored them.
"So we will be having a brief ceremony. This year is the 100th anniversary of the signing of the Armistice which is a really important event in history. So we're gonna talk a little bit about that and we're gonna thank our local veterans," said Village Administrator, Charlotte Colley.
After the event, there was a flag retirement ceremony. The purpose of the flag retirement is for people to properly retire old, tattered flags. Colley said this was the third year for the Veteran's Day ceremony, they really wanted to make it a significant day for the Veterans.
"We need to do something better, and you know, really honor the Veterans that we have here. So we all came together and planned a really cool event so we hope it continues," she added.
The committee then invited the community to check out the Harper Cabin and the John and Annie Glenn museum for their open houses after the event.