New Innovative Options at the Muskingum County Library System Branches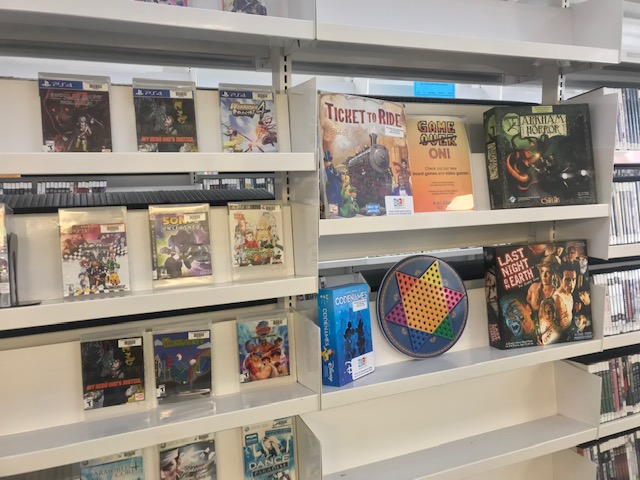 ZANESVILLE, Ohio – The Muskingum County Library System are introducing some new innovative items to their library branches.
There will always be the option of books, audiobooks and movies at the library but now they are providing a fun opportunity for family fun. Marketing and Community Relations Director Sean Fennell said they are now offering board games and video games to the community.
"Anything from the classics that you're probably aware of like Uno, Clue, Trivial Pursuit, all the way up to some things that you may not have heard of. Some more innovative games like Mysterium, Settlers of Catan. So there's some really interesting board games that we have and we have a wide variety. We have a lot of board games for children and adults and young adults so it's kind of perfect for any of your family get-togethers," Fennell said.
Along with board games, they now are providing video games for a variety of devices and a few Ukuleles for adults and children to play. Fennell says their hope is to help the community connect with their friends and family in multiple ways.
"We understand that obviously, we love books here, we love checking out titles and books and movies and all of these things but it's important for a library to continue to really support the community that they serve and offer things that maybe people haven't considered before. So libraries are changing and we're evolving and we're staying current, we're staying relevant and part of that is expanding our collection into a wide variety of items," Fennell said.
Soon there will also be magnifying sheets at the different branches to help with reading. All you have to do is check these items out with a library card.