New Lexington Football Preview: New Faces in New Roles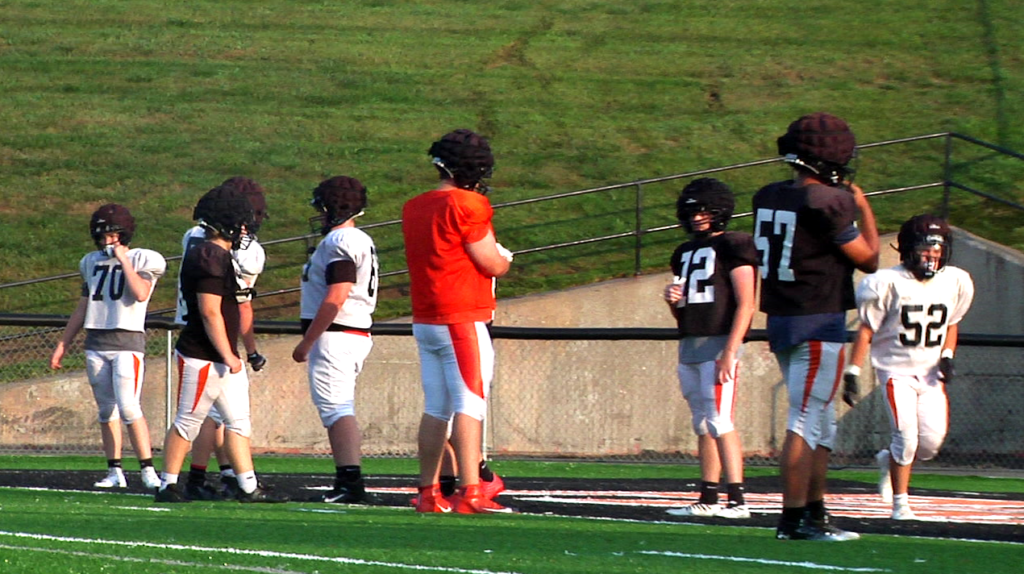 NEW LEXINGTON, OH- The New Lexington Panthers were the small school MVL champions last year, however it's a brand new team in 2023. "Some guys stepping into new roles, a whole new offensive line, three new receivers, running back, quarterback on offense and everybody but an inside backer and corner on defense. It's been fun because everything is new and it's kind of an unknown so you don't really know what you're going to get. I think it's a challenge for us and the kids that you're not really looked at as the top dog because you lost so much." Said Head Coach Kevin Board.
One of those positions mentioned was quarterback. Junior Isaiah Stephens has a grip on the starting job and has really stood out. "He was by far one of our most improved players last year as a sophomore and had Lukas (Ratliff) went down or didn't play Isaiah could have stepped in and we probably would have been okay, we would've been fine. He's improved a ton since his freshman year. He's taken some more steps this year, his competitiveness and leadership has really improved." Board said.
The offense might be new to fans but not to Stephens who has tons of experience throwing to the young receivers. "A couple of them played JV with me and that was awesome because we connected really well. I have a lot of connections with the receivers and playing together for a while. This is my third year of high school, the first two years we all got to play together." Said Isaiah Stephens.
Games can be won in the trenches and there is a lot of inexperience there for New Lex as well. "We're replacing a whole offensive line and defensive line. A lot of those guys played both ways for us. We're going to be a little bit younger. A lot more inexperienced, but I think it's been a situation where guys are stepping up. It's high school football, you're going to have a new group of kids every year." Said Coach Board.
The New Lexington Panthers will open the 2023 season at home against Fairfield Union on August 18th.