Noon Rotary Club Holds Christmas Party for Area Children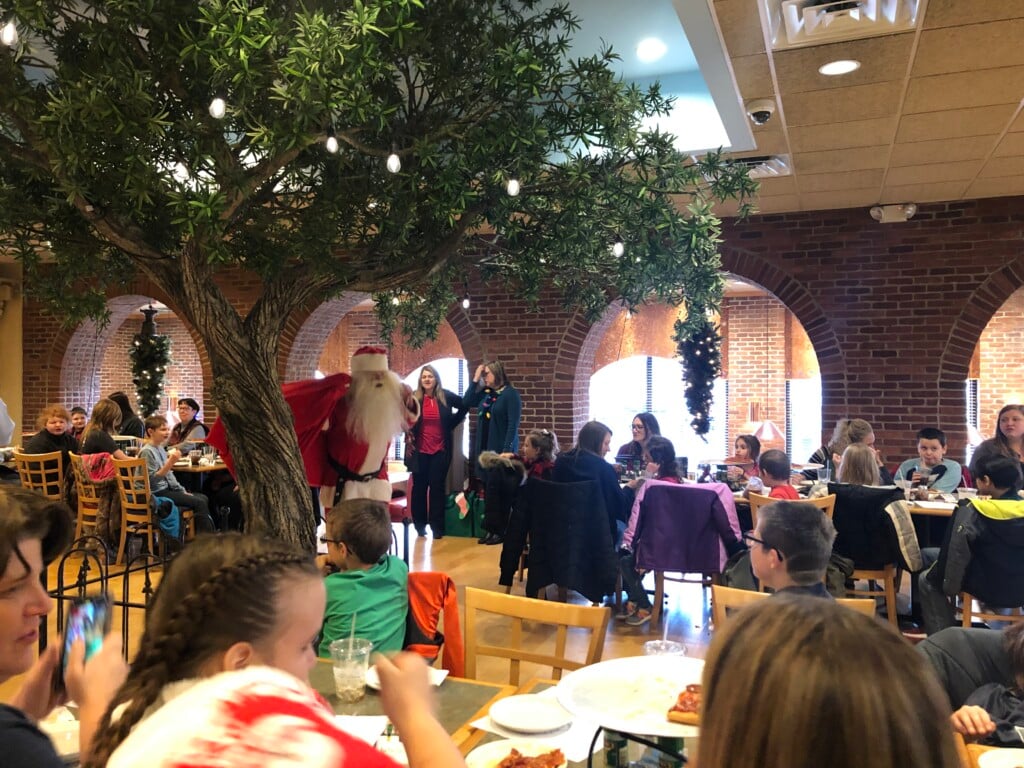 ZANESVILLE, Ohio – Area children who are living with developmental
disabilities experienced a little extra Christmas cheer today as the
Zanesville Noon Rotary Club held its annual Christmas Party at
Adornetto's Selected Italian. The Noon Rotary Club has been holding
a Christmas Party complete with gifts, pizza, and a visit from Santa
for over half a century. Sheila Everett, a Noon Rotary Club Member,
says the goal of the party is to make the holiday season a little
better for local children.
"We've been
doing this for over 50 years for the community and it's to help
kids that might not have a great Christmas—to make it a little more
special. They are kids that have some disabilities within the
Zanesville community. So, the local schools tell us which kids would
be eligible for us to buy presents for and to have this pizza party
for them."
Children from local
elementary schools enjoyed an afternoon of food and fellowship; which
Rotary Club Members say is always an uplifting sight.
"They have a
wonderful time here. It's really fun once they arrive the room
fills with lots of laughter and you can just feel the excitement; and
then when they start to open the presents you hear all kinds of
delightful sounds."
After visiting with
Santa at Adornetto's, the children ended the afternoon by opening
gifts purchased and wrapped by the Noon Rotary Club.