Oaks at Bethesda Celebrates Dr. Seuss Week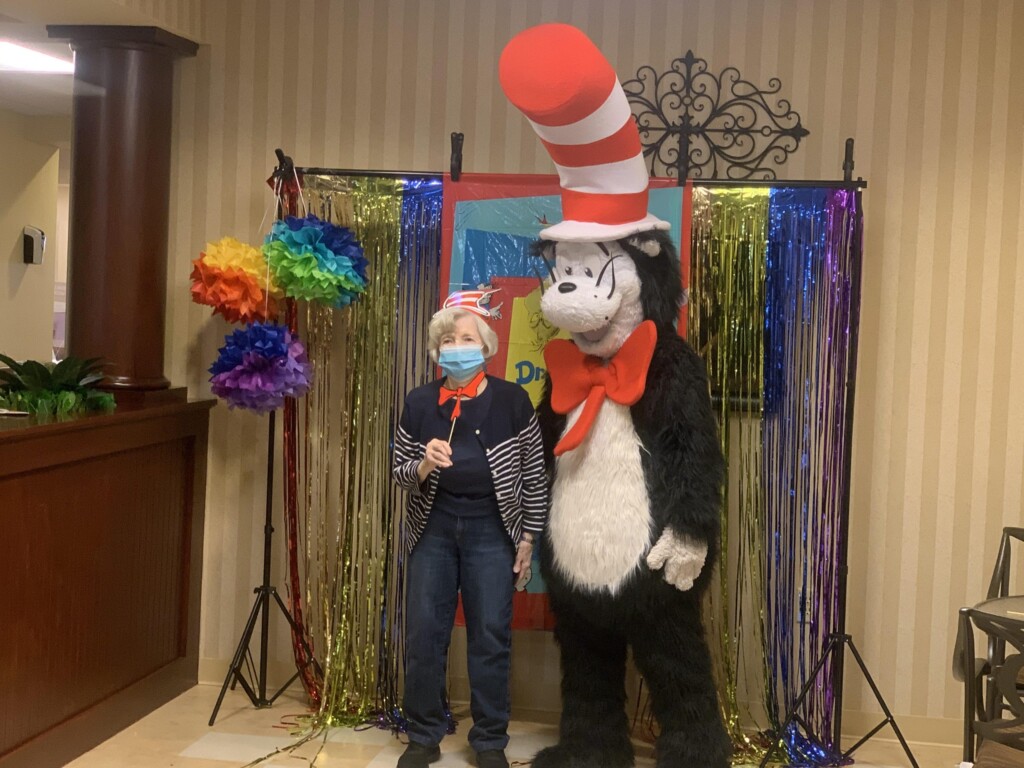 ZANESVILLE, Ohio-The Oaks at Bethesda nursing home has spent this week celebrating Dr. Seuss with their residents.
Employees have set up different decorations around the premises. They've also served snacks based on the characters.
"We just looked at it as an opportunity to bring in some extra positivity and fun for both the staff that are here and all of the residents and families. It's been a hard year for everybody. But this is just something to brighten up their days and we figured why not make a whole week out of it." , executive director Tiffany Goins told reporters.
Residents have been enjoying watching films based off of Seuss books. Staff has noticed a boost in morale since the week began.
"They have been so excited. They love all of the people dressing up and them getting to participate. They really love the Cat in the Hat and they've been so excited. They've been asking to get introduced to the Cat, couldn't wait to get their pictures taken, so it really brought out some enjoyment into their lives.", Goins continued.
The staff plan on doing a bigger and better Seuss week next year.