Ohio State Names Starting Quarterback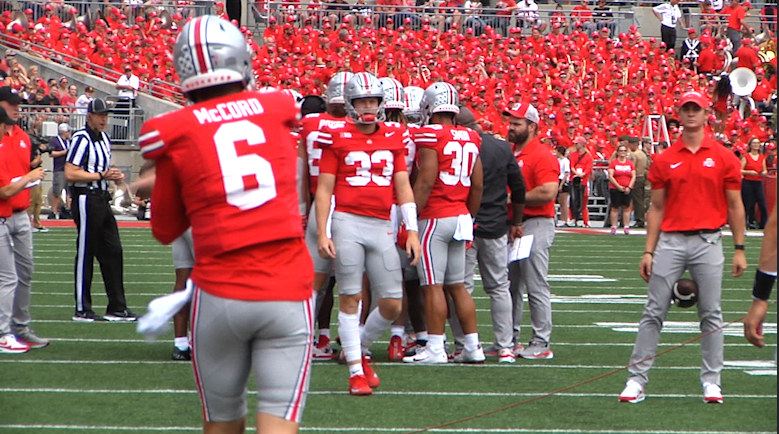 COLUMBUS, OH- The Ohio State Buckeyes are coming off a 35-7 win against the Youngstown State Penguins. Kyle McCord looked poised in the pocket for the Buckeyes in the win. He threw for 258 yards and three touchdowns to go along with his 90 quarterback rating. The performance caught the eye of head coach Ryan Day who officially named his starter during Tuesday's press conference.
"After reviewing the film we have decided that Kyle (McCord) is going to be the starter. We still plan on playing Devin (Brown) but we feel like Kyle has really stepped up and deserves to be the starter. It gives Kyle peace of mind knowing that he is the starter. He has earned that opportunity. Devin will still get reps in practice and with the first team, but Kyle will get more than he has the last couple of weeks. It's good for the team to have that distinction right now that Kyle is the starter." Coach Day said.
McCord has three wins under his belt as a starting quarterback at Ohio State. Even though McCord has looked the best out of the two arms, Coach Day acknowledges that the offense still hasn't been playing to its full potential. There is room to grow and the team is far from perfect.
"We are not a finished product in one area. We're trying to get better in all areas because we are not where we need to be. This week is going to be the third version of ourselves and it has to improve because now you are on film for two weeks. Teams and coaches do good jobs of scheming you up and ultimately it comes down to playing really hard and competing." Day said.
Next up for Ohio State is Western Kentucky on Saturday.