OU-Z Commemorates International Education Week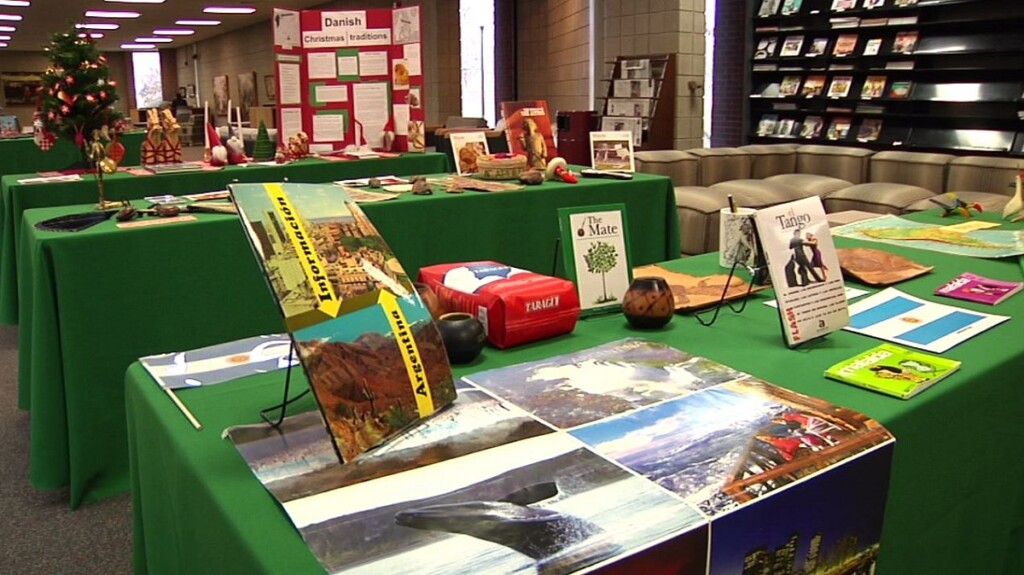 ZANESVILLE, Ohio — Ohio University – Zanesville is commemorating International Education Week, as students learn about cultures from around the world.
The university is holding special events and talks in conjunction with a government effort to celebrate diversity.
"This week is International Education Week. This is a week that's designated by the federal government to celebrate cultural diversity and international education, international travel. We try to do a lot of events for International Education Week every year on our campus because we have a large body of our faculty who are cultural born and we want to celebrate cultural diversity. It gives the students an opportunity to think outside of their boundaries a little bit," says Dev Poling, Associate Professor of Psychology at Ohio Univ. Zanesville.
One student at the university branch campus, who is from the African continent, describes her presentation to her fellow students on campus.
"First, I actually retrieved photos from some of the places I traveled to in Kenya including our lovely white beaches. Otherwise, my experiences of the wildlife in Kenya and a bit of contrast in terms of the culture from my experience here in the US and of course comparing it with Kenya," says Mercy Muthee.
International Education Week at OU-Z also features an international lunch focusing this year on Indian cuisine catered by Zane State College.