OUZ Hosts Workforce Summit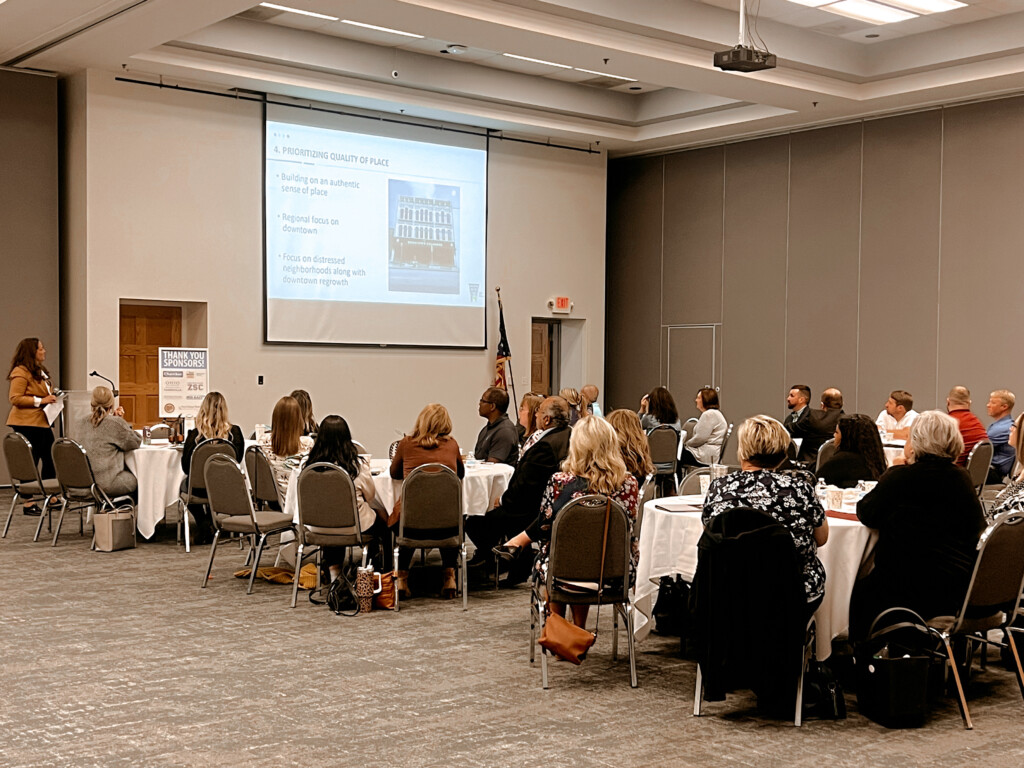 ZANESVILLE, OH – Local Workforce Development colleagues worked together to organize a workforce summit held at the Zane State College campus.
The event was intended for businesses, community leaders and educators throughout Muskingum County. During the summit, attendees had the opportunity to hear from State-level agencies and Ohio Senator, Al Landis, who provided understanding on trends impacting the workforce.
"There are a lot of things that are going on. I think it's important that people recognize that the workforce issues that we encounter are not because of just one idea or one item or one factor. There are multiple factors that play here. We need to be able to address the issue in multiple ways," OUZ Dean of Campus and Community Relations Hannah Nissen said.
The information that was shared at the summit will allow local entities to discuss ideas that can help strengthen the workforce development.
"I am hoping that they will take away, and take home, take back to their workplaces information this data, for instance, that could be helpful as they think about strategies within their own settings that they need to consider as they plan for the workforce," Nissen said.
Nissen, said they plan to continue having workforce summits in the future.