Parr Airport Owners Looking To Fix Flood Problem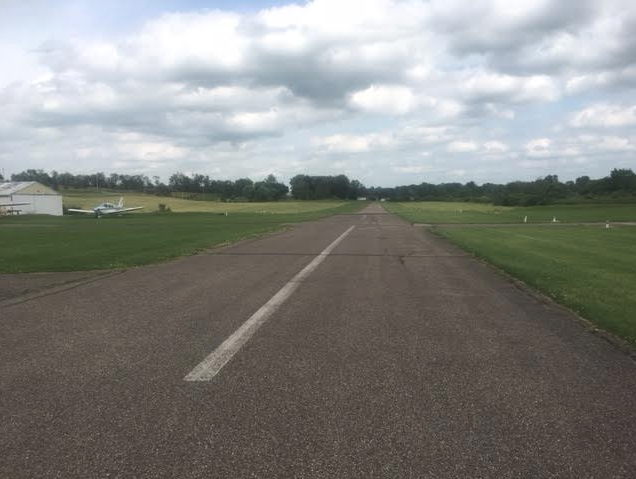 The owners of Parr Airport in Zanesville met with city members as well as the county commissioners Thursday to discuss a flood problem.
The group discussed that when the airport floods, it limits the types of planes that can land and take off, because it shortens the runway significantly. Muskingum County Engineer, Mark Eicher said they were there to survey the land today and develop ideas on how to fix the flood problem.
"The owners of Parr Airport the Norman's, they called the commissioners and had some questions about some drainage issues they were having. So the commissioners asked me to come out and take a quick look at it, so we are out today evaluating the situation and trying to figure out what's going on and try to figure out what to do to solve their problems," Eicher said.
Eicher said the problem is the drainage, when the area gets a considerable amount of storm water, it gets backed up. He said a possible solution to the problem is checking the sizing on the storm water pipes and making sure they are large enough.
"Moving forward i will evaluate. I will go back to the office and evaluate the contours of the property, see how the drainage flows. See if there is outlets for it, where it goes, where it should be going, and what they would need to do to eliminate any problem they are having on their runway," Eicher added.
Eicher said, if he can find a problem with the drainage, he will present it to the commissioners, who would present it to the Parr Airport owners, who would then make a decision on how to move forward.