PAWS breaks down kitten season numbers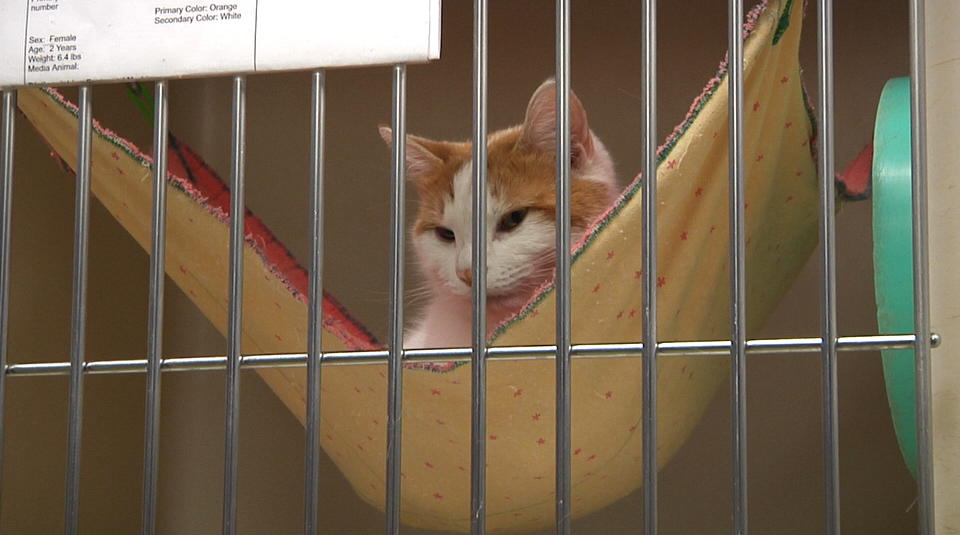 ZANESVILLE, Ohio – The 2019 Cookie Walk was held Saturday to help support PAWS. PAWS of Muskingum County is an organization that provides spaying and neutering for cats and dogs owned by veterans, seniors and low-income families.
The organization has spayed and neutered 1,000 cats and dogs but Teresa Hildebrand, a representative for PAWS says this is barely scraping the surface.
"That's a drop in the bucket. That needs to go on for several years in a row in order for this situation to turn around."
The head of the organization Teresa Hildebrand says their new goal is to provide a trap, neuter release program in Muskingum County.
"Eighty percent, they will tell you 80% of the kittens that end up at the shelter are the stray neighborhood cats. It's the little cat that comes up on your doorstep and everybody feeds them but nobody claims them. They're just the neighborhood cats. The shelter is overwhelmed. And at any one time, you've got 300 cats and kittens on a list to go in. That average wait is three months to get a kitten into the shelter. They are overwhelmed."
TNR is an organization that would safely trap stray cats, sterilize them and then release them to where they were found. Hildebrand says cats quickly multiply and TNR would help prevent the overpopulation.
"They can have two to three litters per year. Literally your cat could be pregnant before she's done nursing the litter that she has. Ten cats — female cats — they're all gonna have three to five kittens. So now you have 30 to 50 kittens. Then you take that and she's gonna have another litter. And you now have 60 to 100 kittens from just 10 female cats that didn't get spayed."
To help the organization, call them at 740-221-7278.