PAWS Of Muskingum County Hosting 2nd Annual Garage Sale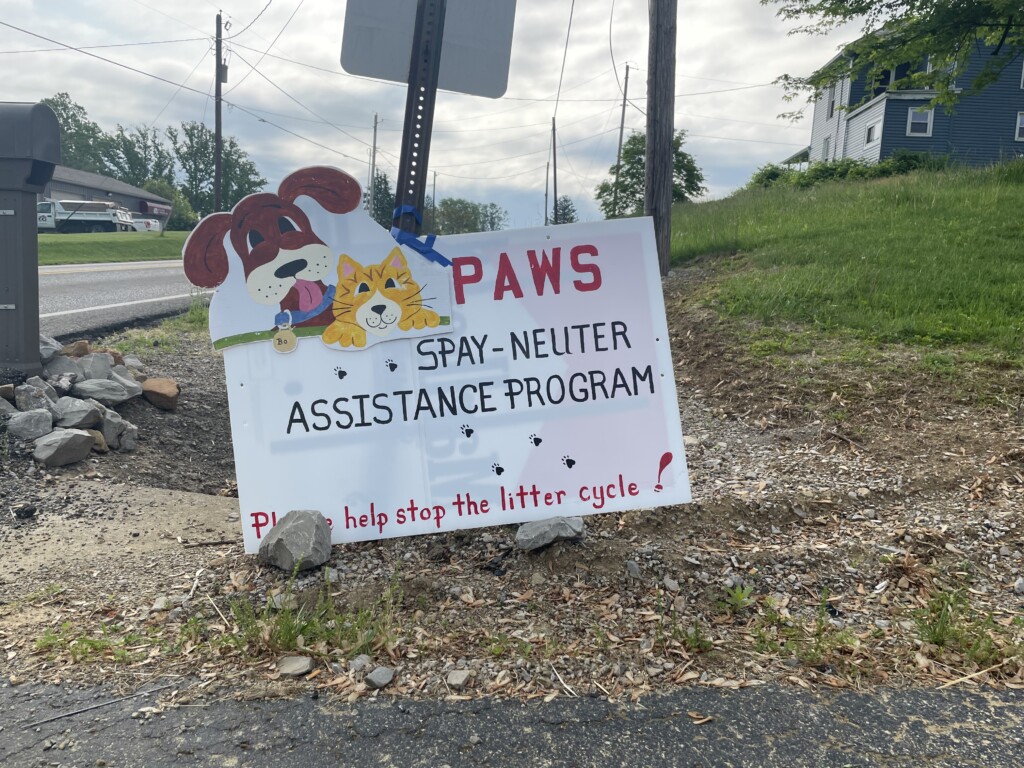 Zanesville, OH- PAWS of Muskingum County held their 2nd annual garage sale at the Washington Fire Department in Zanesville today. 
All the funds raised go towards their spay and neuter program. Last year, they were able to raise $2,300. This year, they have a variety of different things up for sale that the president of PAWS of Muskingum County, Teresa Hildebrand, told us about.  
"We have a lot of household items that people have donated here but we have a ton of stuff that came from PetSmart. PetSmart donated to us, we are partners with PetSmart, and PetSmart charities. We have a lot of brand new leashes, dog jackets, coats, toys, you name it. Bearded dragon outfits, cat toys, you name it, we got it." 
This event helps PAWS in their efforts to control the unwanted cat and dog population in Muskingum County, so that these animals don't end up on the streets, or at the already crowded adoption center. Getting your cat or dog spayed or neutered is critical to help stop multiple pregnancies and leading to more animals that can't be taken care of. 
"This is what we call the litter cycle, she has a litter and then she is pregnant again very quickly, and they say 'oh I can't get her spayed because she is pregnant,' it's like, yes you can. We can spay a dog or cat safely when they are pregnant, we just don't want to get them very very close to term," said Hildebrand. 
The sale will be running again tomorrow from 9-3pm at the fire station. If you need to get your cat or dog spayed or neutered, contact PAWS of Muskingum County at 740-221-7278.