Philo – Duncan Falls Bridge down to one lane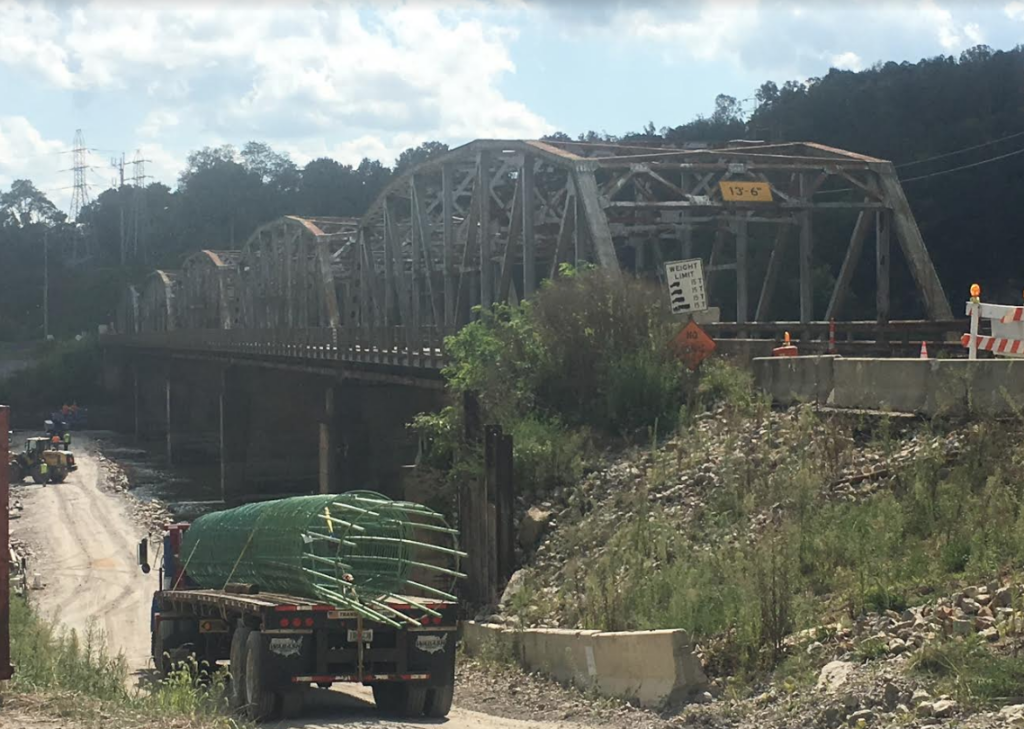 DUNCAN FALLS, Ohio – The Philo-Duncan Falls Bridge has been reduced to one lane and could stay like that until the new bridge is built.
Muskingum County Engineer, Mark Eicher said they are trying to reduce the amount of traffic on the bridge. It has deteriorated to the point where repairs need to be made before two lanes could be open again. Eicher said his crews are working hard along side Complete General to get both projects going.
"The Ohio Department of Transportation brought traffic signals down for us to use. City of Zanesville has been down to help us coordinate these signals. The Ohio Department of Transportation came and helped us inspect the bridge and make the decision as to what to do. Whether we can keep it open and general consensus was trying to keep it open so we are reducing it to one lane and making some additional repairs to it to keep it open for another year until this project is done," said Eicher.
Eicher said the new bridge should have been about done by now, but the storms and the flooding really pushed the project back. He said it is important for heavy loads to stay off the bridge, and semi trucks are not allowed on the bridge.
"It may be down for the remainder of the construction of the new bridge. We are not certain yet. I am going to make the repairs. I will probably have the Ohio Department of Transportation come back out, we will get back up underneath it. We have got a lift rented that allows us to use the causeway and be able to get underneath the bridge and see every member of that bridge from underneath. So, we will probably reevaluate it once we have our repairs made and make that decision at that time," added Eicher.
Eicher wants to thank Complete General Construction, the Ohio Department of Transportation and the City of Zanesville for their cooperation and making these projects possible.