Portman Discusses Infrastructure at Round Table Event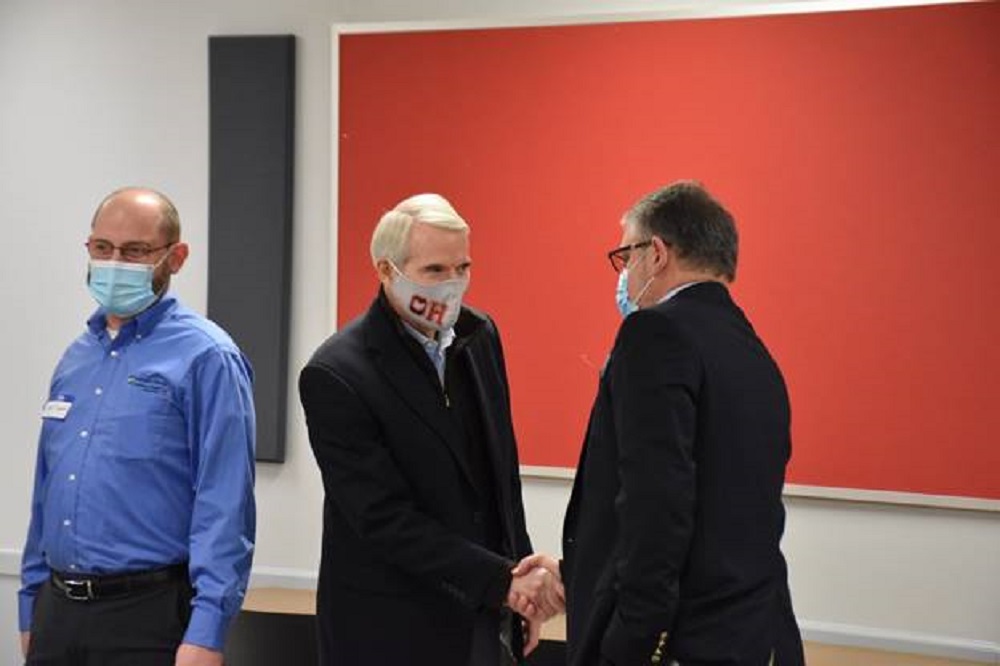 Saturday U.S. Senator Rob Portman (R-OH) hosted a roundtable discussion on broadband with area stakeholders at the OSU Noble County Office to discuss the bipartisan Infrastructure Investment and Jobs Act.
Senator Portman hilighted that the legislation provides $65 billion to increase access to broadband services to connect more Americans to high-speed internet.
The bill specifically provides $42.5 billion in funding to states to deploy high-speed networks to unserved and underserved communities and Ohio will receive at least $100 million.
The legislation also establishes grant programs totaling $542 million to promote digital inclusion efforts in communities that lack the skills, technologies and support needed to take advantage of broadband connections.